Latest Rankings: Three Departments' Graduate Programs in Top 10
by Ashley Lawrence / Mar 30, 2021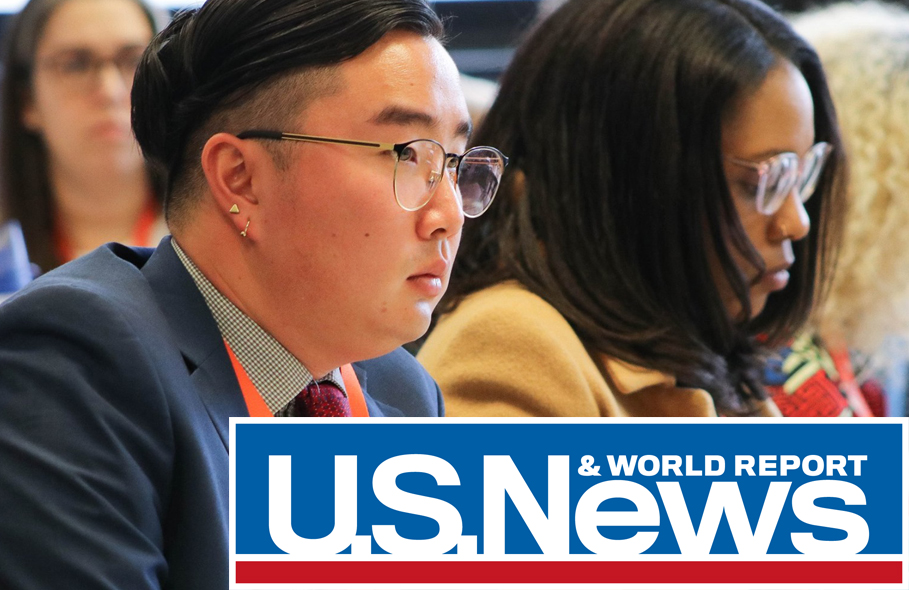 Additionally, all College of Education graduate programs improved in the publication's just-released annual rankings.
Despite the pandemic's disruptions to teaching, learning, and research, Education at Illinois' graduate degree programs all climbed in the national rankings, as calculated by U.S. News & World Report. Peer institutions' reviews resulted in three top-10 rankings for Illinois: in Educational Psychology (tied for #6, up from #13), Curriculum and Instruction (#7, up from #10), and Special Education (#9, as in 2020).
Additionally, four other disciplinary areas within the College were ranked in the top 20 for graduate programs: the Department of Education Policy, Organization and Leadership's higher education and education administration and leadership programs, and the Department of Curriculum and Instruction's elementary and secondary education programs.
"Considering the challenges to education that the last year has presented, I am especially proud of our faculty and graduate students for their notable research and scholarship, reflected in these positive rankings," said James D. Anderson, dean of the College of Education. "We continue to pursue issues in education that have long been hallmarks of our programs—accessibility and equity, social justice, diversity, and innovation—so that our scholar-practitioners and teacher-leaders are prepared to make meaningful impact in 21st century education."
While various factors contribute to the ranking methodology, the College and campus' commitment to increasing tenure-track faculty numbers has strengthened capacity for student advising, research, and leadership in Education. Funding agencies have taken notice, awarding the College nearly 10% more research funding in 2019 over 2018.
In January 2021, U.S. News ranked the College of Education at Illinois' Online Master's in Education Program #3 in the nation out of 296 institutions. Education at Illinois has been a pioneer in online education since 1998, annually expanding and diversifying its program offerings.
Founded in 1905, the College of Education is one of the first land-grant schools of education, revered for its groundbreaking research, preparation of educator-leaders, and worldwide impact. U.S. News and World Report consistently ranks the College and its programs among the nation's best. Home of the late Dr. Samuel Kirk, the "father of special education," more than 70 tenure-track faculty, nearly 2,000 undergraduate, graduate, doctoral, and online students, and over 36,000 proud alumni—Great Minds Think Illinois.