Global Studies students travel to Chile to study education policy, culture
by The College of Education / Jul 23, 2012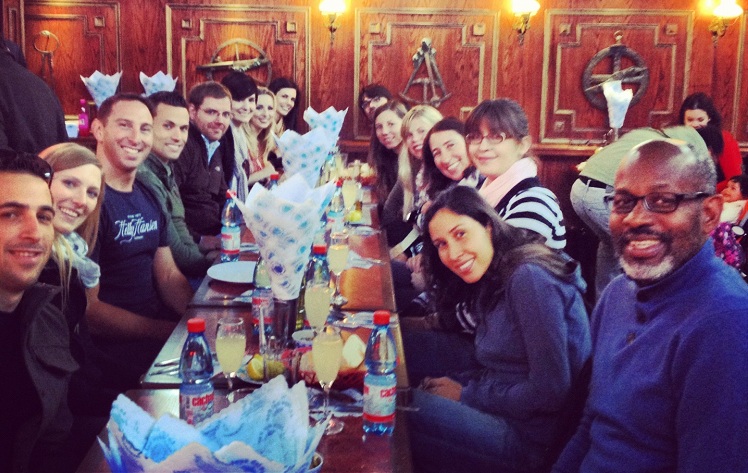 Sixteen students in the Global Studies in Education online master's program are expanding their horizons this summer by studying together in Chile July 16-29. The study tour is part of an elective course, EPS 590 SAX: Study Abroad: Experience and Issues. The theme is "Chile: Youth, Public Education and the Challenges of Globalization."
According to Nicole Lamers, visiting assistant professor in EPOL, the goal of the course is twofold: to examine the role of study abroad within education itself and to analyze a particular issue in depth from a local perspective. The course begins four weeks prior to the actual study tour and students read a variety of works on the issues and challenges of studying abroad.
"The GSE study tour fundamentally gives students the opportunity to learn about the visited country through the 'eyes' of its intellectuals, policy makers, government officials, activists, and its citizens," said Cameron McCarthy, professor of EPOL and director of GSE, who accompanied the students to Chile.
"Although it is an elective course, students who have been on the study tour often proclaim that it was the highlight of their GSE experience," Lamers said.
Past study tours have included travel to Spain (2007), South Africa (2008), Argentina (2009), and Turkey (2010). Plans for 2013 include a tour to Cairo, Egypt. This year's study abroad opportunity is hosted by the Center for Advanced Studies in Education at the University of Chile.