2016 Distinguished Alumni Award Recipients
Christine Adrian '92 C&I, Ed.M. '93 C&I, Ed.M. '06 EOL
Social Studies Building Leader, Jefferson Middle School
Christine's passion for social studies and preparing students to become citizens is evident in her role at Jefferson Middle School in Champaign. In this position, she organizes schoolwide activities and constructs personal learning plans for the social studies department. Christine also facilitates professional development for the Champaign Unit 4 School District and works to align the district's curriculum to the new College, Career and Civic Life framework. She won the Lincoln Lesson Plan contest from the History Channel in 2009 and was the 2009 Outstanding Mock Election Project recipient. In 2010 Christine was named the Illinois History Teacher of the Year by the Gilder Lehrman Institute for American History; in 2011 she received the Outstanding Middle School Teacher of the Year award from the National Council for the Social Studies; and in 2012 she won the Award of Teaching Excellence in Illinois. Nominated by Kimberly Seobhan.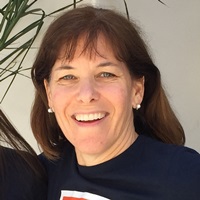 Elise Darwish '88 C&I
Chief Academic Officer, Aspire Public Schools
Elise began as a kindergarten teacher in the inner city of Chicago and later relocated to California to work as an instructional coordinator at the San Carlos Charter Learning Center, California's first charter school. Elise later collaborated with mentor Don Shalvey and Netflix co-founder Reed Hastings to start Aspire Public Schools, one of the nation's first charter management organizations. Serving more than 14,600 students in 38 schools, Aspire's model utilizes expanded learning time and small class sizes to optimize learning. During the last five years, 100 percent of Aspire graduates have secured admission to a four-year college or university. As chief academic officer, Elise supports principals, oversees research pertaining to curriculum and assessment, and manages internal professional development programs. Nominated by Lizbeth Katsinas.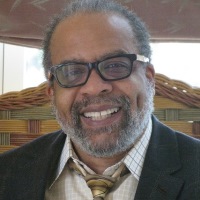 Kevin Favor, Ph.D. '87 Ed. Psych.
Psychology and Human Services Professor, Lincoln University
Kevin has demonstrated an unwavering commitment to facilitating mental health outcomes for people of color and enjoyed a stellar career at Lincoln University, providing extraordinary service to students, faculty, and staff. At Lincoln University he has served in the roles of dean of Campus Life, department chair of the psychology department, and as a tenured professor. Kevin is a licensed psychologist in Pennsylvania and Maryland and maintains certification in the treatment of alcohol and other psychoactive substance use disorders from the APA College of Professional Psychology. He has served on committees and review panels for the National Science Foundation, Ford Foundation, and Centers for Disease Control. Kevin was named a People to People Ambassador for Mental Health and participated in the delegation to China and Tibet, investigating mental health systems within this cultural context. He also taught psychology as a visiting professor at Addis Ababa University. Nominated by Denice Ward Hood.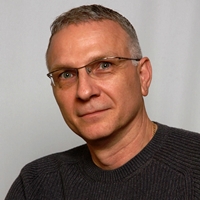 Gary Swanson '74 Ed.
CEO and President, Dimage Studios LLC and former Professor
Gary is an internationally recognized and highly acclaimed educator, photojournalist, documentary and news producer, director, editor, speaker, and consultant. He has given numerous keynote speeches, served as organizer and chair at conferences, and presented workshops and lectured at embassies, festivals, and universities worldwide. Prior to his work in academe, Gary compiled a distinguished professional broadcast career spanning 13 years at NBC News, producing award-winning documentaries, prime-time news magazine stories, and covering breaking news in 26 states and Canada for the network. He has earned more than 76 awards for broadcast excellence and photojournalism, including three national EMMYs. His photography has won numerous awards and his works have been published in magazines, books, and displayed in art galleries worldwide. Nominated by Thomas G. Endres.
2016 Young Alumni Achievement Award Recipient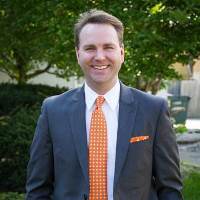 Brandon Wright, Ed.M. '04 EOL
Partner, Miller, Tracy, Braun, Funk & Miller Ltd.
Brandon's current position as an attorney combines his belief in civic responsibility with an understanding of the laws that drive the functionality of schools. He was the youngest person to be elected to a school board in Illinois, as he was completing his undergraduate degree at Southern Illinois University. He has developed a particular specialty in the field of special education law and assists superintendents and directors statewide, helping them navigate the legal waters of the decisions under the purview of their leadership. Brandon regularly provides administrator academies and school in-services, and he has spoken at a variety of roundtables, division meetings, school board workshops, and conferences. Nominated by Donna M. Davis.
2015 Distinguished Alumni Award Recipients
Lisa Dieker, Ph.D. '94
Special Education
Dr. Lisa Dieker is a Pegasus Professor and Lockheed Martin Eminent Scholar Chair at the University of Central Florida in Orlando, Florida. She received her doctorate at the University of Illinois. In her current role at UCF she coordinates the Ph.D. program in special education, is director of the Lockheed Martin Mathematics and Science Academy, and is one of three faculty members who created and has a patent pending on a classroom simulator called TeachLivE™, which was adopted by 55 universities in the U.S.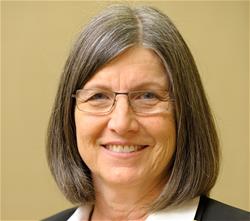 Shelley Hymel, Ph.D. '82
Educational Psychology
After completing her doctorate in 1982, Shelley Hymel served as a faculty member in developmental psychology at the University of Waterloo. She later joined the Faculty of Education at the University of British Columbia (UBC), where she holds the Lando Professorship in Social-Emotional Learning and has established a master's degree program and a teacher training specialization in social-emotional learning. Hymel serves on research advisory teams for the interdisciplinary Human Early Learning Partnership at UBC and for the Committee for Children in Seattle.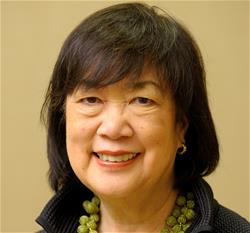 Lucinda Lee Katz, Ph.D. '76
Early Childhood Education
Dr. Lucinda Lee Katz currently serves as the head of Marin Country Day School in Corte Madera, California. Prior to that position she worked as chief education officer with Mayor Daley in Chicago and served as director and principal of the University of Chicago Laboratory Schools from 1986 to 2002. Katz began her career with the National Teacher Corps Program in low-income schools in San Francisco and was the first Chinese bilingual bicultural teacher in the city's public schools.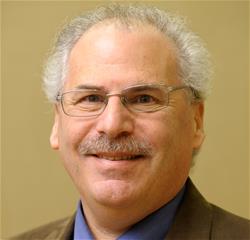 Kenneth Slaw, Ph.D. '87
Educational Psychology
Dr. Kenneth Slaw's fields of concentration include adult education, education administration, and children with special learning and health needs. He spent six years engaged in consulting work, working with state departments of mental health and developmental disabilities to monitor patient populations for early onset psychotropic medication side effects such as tardive dyskinesia. He helped put policies and care systems in place to remove children and young adults from medication prior to developing long-term, irreversible neurologic damage.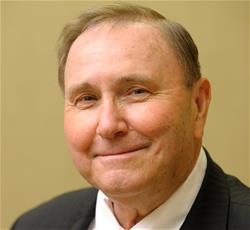 Lawrence Smith, Ph.D. '72
Elementary Education and Educational Psychology
Dr. Lawrence L. Smith is President of Entrepreneurs in Education and a professor emeritus at Ball State University. His academic expertise is in diagnosing and teaching children with severe reading problems. Smith has researched for 20 years how technology can be used in the elementary classroom to help children improve their reading. He conducted the first study that compared children's progress in understanding literature when they read from books and from interactive CDs.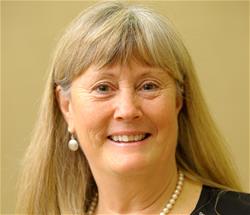 Elizabeth Trummel, B.S. '78
Elementary Education
Betty Trummel is an educator with 35 years of elementary classroom teaching experience. She taught Science Methods for Elementary Teachers at Northern Illinois University for 10 years. Trummel has a master's degree in science, outdoor education from Northern Illinois University and is a recipient of the Presidential Award for Excellence in Science Teaching. As part of education outreach associated with science research projects, she has had three Antarctic deployments that have been catalysts in her career and life, introducing her to polar science in action and providing the opportunity to spend months working alongside outstanding science researchers.
2015 Young Alumni Achievement Award Recipient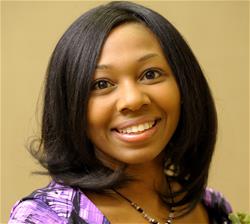 Neffisatu J.C. Dambo, Ed.M. '13
Education Policy, Organization and Leadership
Neffisatu J.C. Dambo is a native of Urbana-Champaign. She graduated from high school at 16 and pursued her post-secondary studies at Southern Illinois University, where she earned bachelor's degrees in psychology and elementary education. In 2006 Dambo earned her master's degree in counseling and student development from Eastern Illinois University. She continued her studies at the University of Illinois at Urbana-Champaign and earned a master's degree in the Department of Educational Policy, Organization and Leadership.