Gloriana Gonzalez Named 2023 University Scholar
by Steve Witmer, UI News Bureau / Mar 24, 2023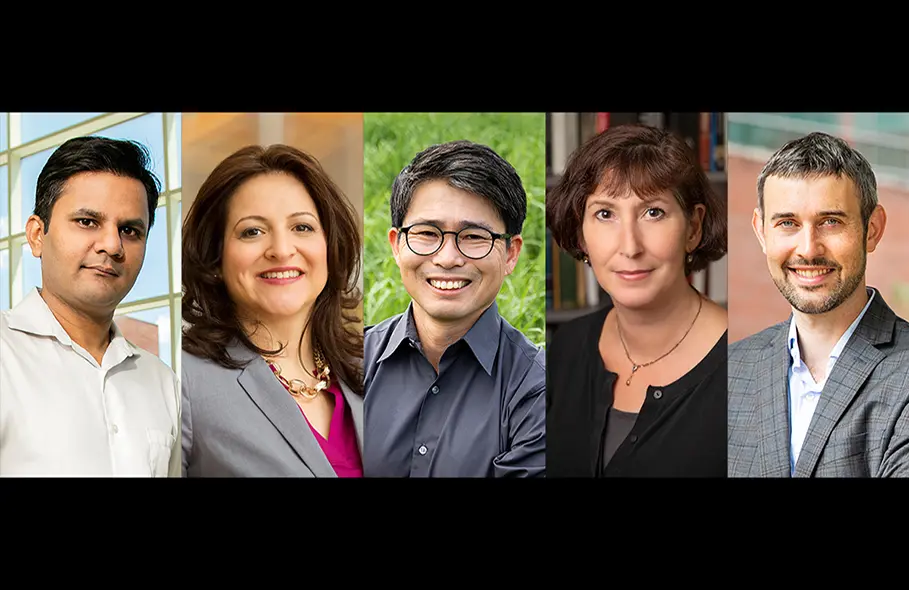 González, a professor in the Department of Curriculum and Instruction, is one of f
ive University of Illinois Urbana-Champaign professors named University Scholars in recognition of their excellence in teaching, scholarship, and service.
Awarded since 1985 by the University of Illinois System to faculty members from the Chicago, Springfield, and Urbana universities, the scholars program recognizes faculty excellence and provides $15,000 to each scholar for each of three years to enhance their academic career. The money may be used for travel, equipment, research assistants, books or other purposes.
"We value the critical role of our diverse, world-class faculty in maintaining the University of Illinois System's preeminence as a global leader in higher education," said Nicholas Jones, the System's executive vice president and vice president for academic affairs. "Continuing to support their efforts remains a top priority, and recognition as a University Scholar is one example of how we look to demonstrate that.
"Our honorees are to be commended for their dedication to excellence in teaching, scholarship and service and for their outstanding contributions to the discovery and innovation that will continue to drive progress and positively impact our state, nation and world. These individuals are most deserving of this prestigious award, and we are proud to recognize and congratulate each one of them."
According to her nominations, Gloriana González, a professor of Curriculum and Instruction, conducts research on mathematics education with a focus on supporting teachers in facilitating problem-based instruction. Her research has had a major impact on curricula for educating new teachers, professional development strategies for existing teachers and making classrooms more equitable by supporting all students in learning mathematics through meaningful engagement. Unwavering in her dedication to her research, González pursues her scholarship with passion and rigor.
González also has contributed through her graduate and undergraduate course instruction, her leadership as director of graduate studies and her student mentorship. She was particularly attentive to students during the pandemic, offering special sessions with each student to make sure they felt supported when COVID-19 interrupted their data-collection efforts.
Congratulations to González on this award!
Read more about all the campus' awardees from the UI News Bureau...