Eboni Zamani-Gallaher Named a 2022 AERA Fellow
by Communications Office / Mar 15, 2022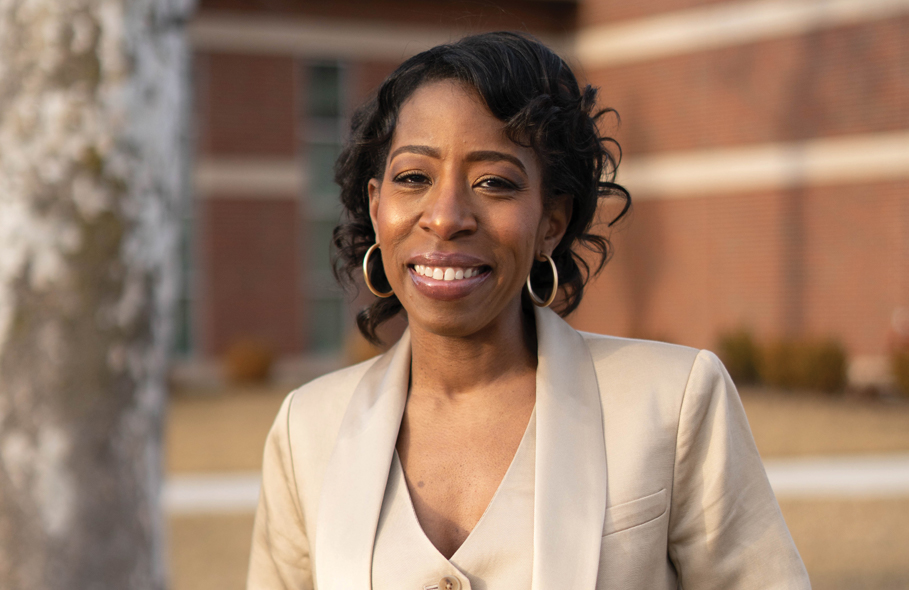 The American Educational Research Association (AERA) has announced the selection of 18 exemplary scholars as 2022 AERA Fellows.
The AERA Fellows Program honors education researchers for their exceptional contributions to, and excellence in, education research. Nominated by their peers, the 2022 Fellows were selected by the Fellows Committee and approved by the AERA Council, the association's elected governing body.
Included in the 2022 cohort of Fellows is the College of Education at Illinois' Dr. Eboni M. Zamani-Gallaher, professor of Education Policy, Organization and Leadership. She joins 696 current AERA Fellows.
The 2022 Fellows will be inducted during a ceremony at the AERA Annual Meeting in San Diego on April 22.
"We are thrilled to honor the 2022 AERA Fellows for their exceptional scholarship and significant contributions to the field," said AERA Executive Director Felice J. Levine. "AERA Fellows demonstrate the highest standards of excellence. We welcome the class of 2022 to these prestigious ranks."
Zamani-Gallaher is a professor of Higher Education and Community College Leadership. She is the director of the Office for Community College Research and Leadership (OCCRL) and serves as the executive director of the Council for the Study of Community Colleges (CSCC). Zamani-Gallaher previously served as associate head of the Department of Education Policy, Organization and Leadership and associate dean of the Graduate College at the University of Illinois Urbana-Champaign.
"Being named an AERA Fellow was unexpected and came as a pleasant surprise," said Zamani-Gallaher. "I have long appreciated the breadth and depth of social scientific scholarship that is advanced through AERA. As one who studies access policies, I have especially appreciated AERA's involvement in advocating for educational equity (e.g., affirmative action, Title IX, ADA, etc.) relative to fostering research, policy, and practice that can affect positive and transformative change.
"It is an honor to be recognized by the leading professional organization for educational researchers. I am humbled to be among this group having been shaped by the scholarship of so many current and incoming fellows," she added.
Read the full AERA news release…