Education at Illinois Scholars Earn AERA Accolades
by Ashley Lawrence / Apr 22, 2020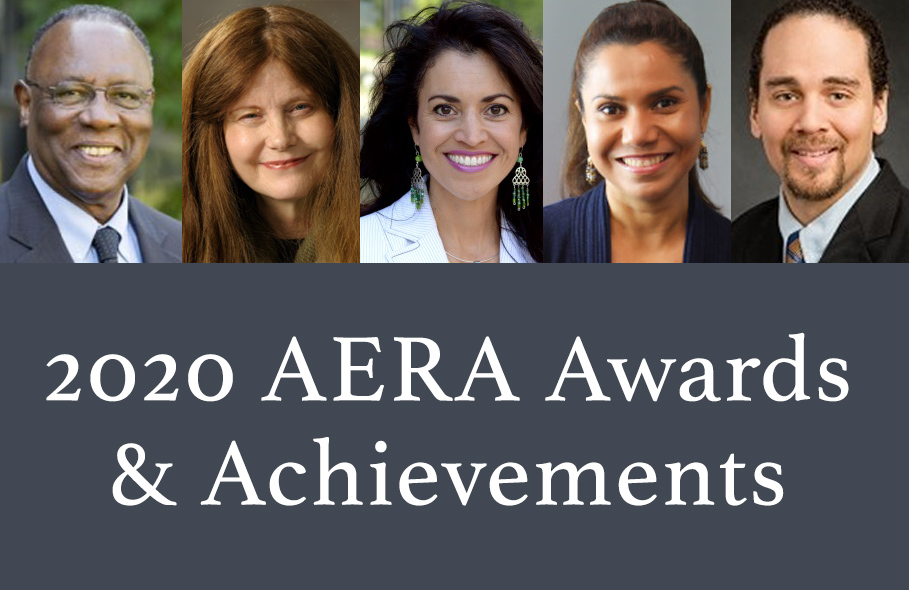 American Educational Research Association (AERA) honors College of Education faculty
On March 6, in response to growing concerns over the coronavirus crisis, AERA leadership made the unprecedented decision to cancel its 2020 Annual Meeting in San Francisco, California. At the meeting, which gathers over 15,000 attendees each year, the association typically awards scholars for their exemplary research contributions to the field of education.
Please join us in congratulating our scholars on their well-deserved 2020 awards.
James D. Anderson, Dean and Gutgsell Professor, EPOL
2020 Presidential Citation

The AERA Presidential Citation is awarded annually to a scholar whose research impact has been groundbreaking in the field. 2019-2020 President Vanessa Siddle Walker named James D. Anderson a 2020 recipient of this award, with more details to be released at a later date.
Anne Haas Dyson, Professor, EPOL
AERA Division G Social Context of Education Certificate of Appreciation for Professional Service

Dyson is a fellow of AERA. Her research interests are related to the social and cultural processes of schooling and literacy. A renowned scholar, Dyson served as chairperson of the 2020 Distinguished Contributions to Social Context of Education Research Lifetime Achievement Award committee and was recognized for her leadership.
Rochelle Gutiérrez, Professor, C&I
AERA Division K Innovations in Research on Equity and Social Justice in Teacher Education Award

Dr. Gutiérrez' work and practice in "Rehumanizing Mathematics and Mathematics Education" earned her this annual award. The Division K Innovations award recognizes innovative research conducted by individuals or collaborative groups that offers an expanded vision of theoretical frameworks, research methodologies, partnership models, or practices in teaching and teacher education focused on equity and social justice.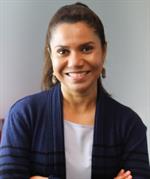 Giselle Martinez Negrette, Assistant Professor, C&I
Latina/o/x Research Issues SIG 46 Honorable Mention Dissertation Award

Congratulations to Dr. Martinez Negrette, an assistant professor in the Department of Curriculum & Instruction, for this honorable mention recognition of her dissertation, "Bilingual Ways with Words: An Ethnographic Study of Language and Social Constructions in a Kindergarten Dual Language Classroom." Her work was selected by this AERA Special Interest Group awards committee as among the top four research topics making a significant contribution to Latina/o/x issues in education.
Steven Culpepper, Associate Professor, EPSY
2020-2022 Editor of the AERA Journal of Educational and Behavioral Statistics

A faculty member in the Department of Statistics with an appointment in Educational Psychology, Culpepper was named editor of the JEBS by AERA President Vanessa Siddle Walker and the 2019 American Statistical Association Board of Directors, on the recommendation of the JEBS Management Committee. The Journal of Educational and Behavioral Statistics provides an outlet for papers that are original and useful to those applying statistical approaches to problems and issues in educational or behavioral research. Culpepper, who earned his PhD in Educational Psychology from the University of Minnesota Twin Cities, began reviewing manuscripts as JEBS editor effective July 1, 2019.