Website Launches for Educators Teaching Birth Through 12th Grade
by Tom Hanlon / Apr 3, 2020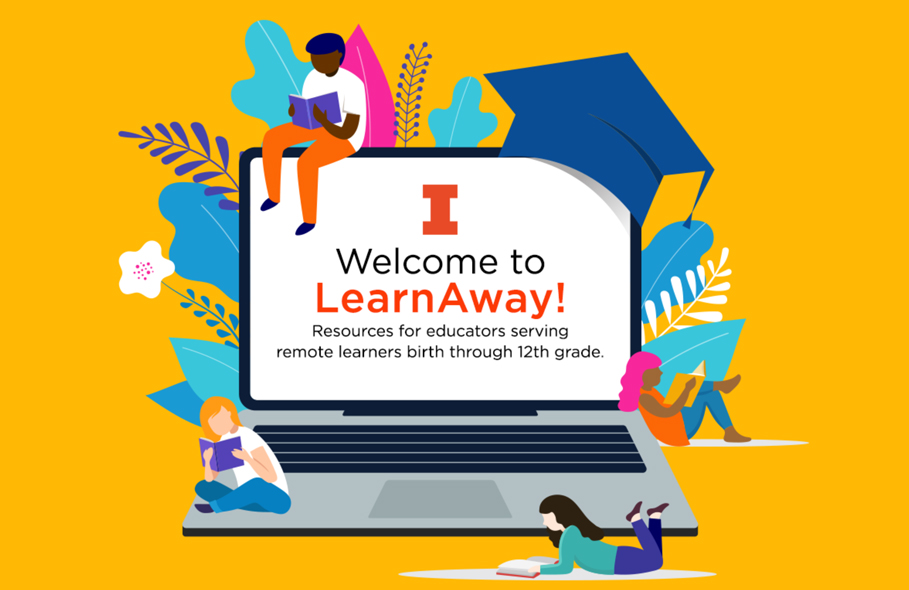 LearnAway offers FREE remote learning ideas, resources, tips and tools in a one-stop-shop: content-specific curriculum resources and ideas; tips on using technology for teaching; educator supports like webinars with expert educators, coming soon.
The Council on Teacher Education, housed in the College of Education at Illinois, has launched a website to help PK-12 educators effectively teach their students remotely, as commonly mandated in response to the COVID-19 pandemic.
LearnAway (learnaway.education.illinois.edu), which officially launched April 2, is filled with educator resources and curriculum ideas that will help teachers continue to meet the social, physical, and intellectual needs of children.
"The challenge is to create remote learning strategies that meet the same instructional goals that teachers have in face-to-face settings," says Nancy Latham, executive director of the Council on Teacher Education at the University of Illinois. "Teachers remain responsible for and committed to their learners' social, emotional, and academic growth, however, their toolbox for doing that has shifted overnight. We want to provide a space for them to find and explore the tools they now need for remote instruction."
Soon, the site will also offer 10- to 15-minute webinars with educators from around the country who can share resources, innovative ideas, and inspiration for remote learning.
"LearnAway is a repository of curated, consistently updated online tools for teachers to use as they work to meet the needs of their learners within each individual family dynamic," Latham says.
PK-12 educators, higher education faculty, and even college students preparing to become teachers are contributing to the site, Latham says.
"We see this as an incredibly challenging time, but also an incredible opportunity," she says. "I hope what we see come out of this is a deeper than ever connection between families and schools, a connection that we maintain as we eventually move back to face-to-face instruction."

More information to come on this growing new resource, in the near future.