Counseling Psychology Program Ranks Top in Nation
by Yoojin Son, Daily Illini / Sep 10, 2019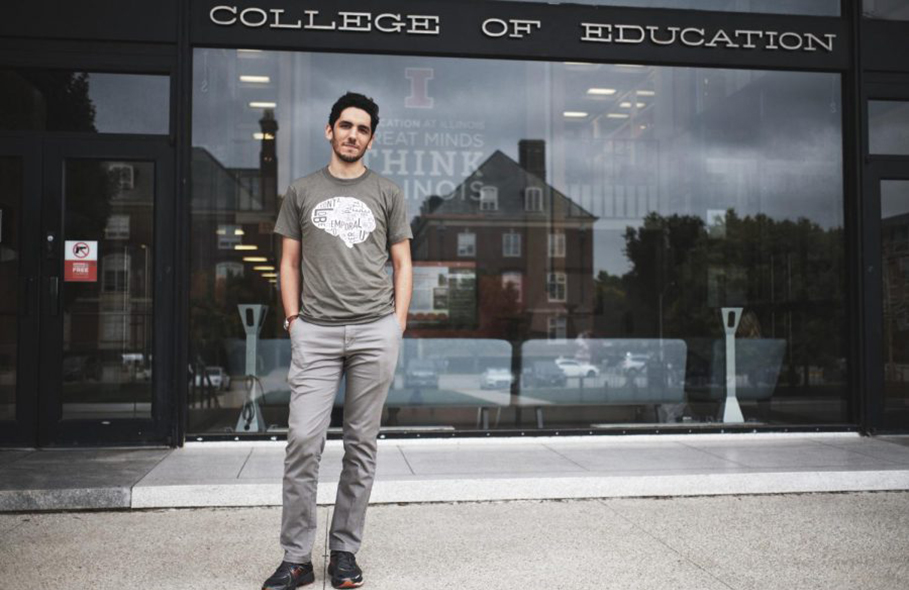 With a small faculty line accepting only a maximum of three students a year, the College of Education's Counseling Psychology Program for doctoral students was recently placed at the top of national rankings.
Accredited by the American Psychology Association, the program trains psychologists to apply knowledge developed in the field to issues of practical importance.
Amir Maghsoodi, second-year doctoral student in Counseling Psychology, said he would not have considered Illinois' program without its accreditation in APA. With APA, the program allows students like Maghsoodi to connect with various programs across the nation sparking discussions of today's pressing issues with respect to culture, ethnicity and race, Maghsoodi said.
Its affiliation with APA allowed the program to expand to its status today with the support of counseling psychology's former director of training, Helen Farmer.
"When I got there, we were including students who had no background in psychology, and so we changed that," Farmer said. "When you decide to only choose students who qualified at the national level, then you are able to advertise your program nationally. That made a difference."
Farmer established the program's visibility to APA in the 1970s and 1980s, attending the association's annual conference with her doctoral candidates. Pressing for a stronger emphasis on research, Farmer said research opened the opportunity to open the program to a larger international system outside of the local community.
As a program in the College of Education, Counseling Psychology focuses on psychological adjustment issues many face throughout various transitions of life.
When applying to programs, Maghsoodi said he was advised to avoid basing his judgment on rankings as they often lack the ability to capture all the aspects of a university. Despite his prior advice, Maghsoodi said he is glad the program reflects his experience with counseling psychology at the university.
"It feels wonderful to have our program to be ranked highly, and I'm happy that it's also reflective of my experience here — that I really feel like I'm in really good hands," Maghsoodi said. "I feel that I can trust my advisers, whether it's research or clinical supervision or professional development."
James Rounds, professor in Education, said at the end of each student's program, candidates spend one year at a nationally competitive internship designated by the APA. In many cases, students of the program are able to work at their first-choice internship.
Read the full story from the Daily Illini...