Alumna Jennifer Ivory-Tatum Named Urbana Schools Superintendent
by Lyndsay Jones, News-Gazette Media / May 21, 2019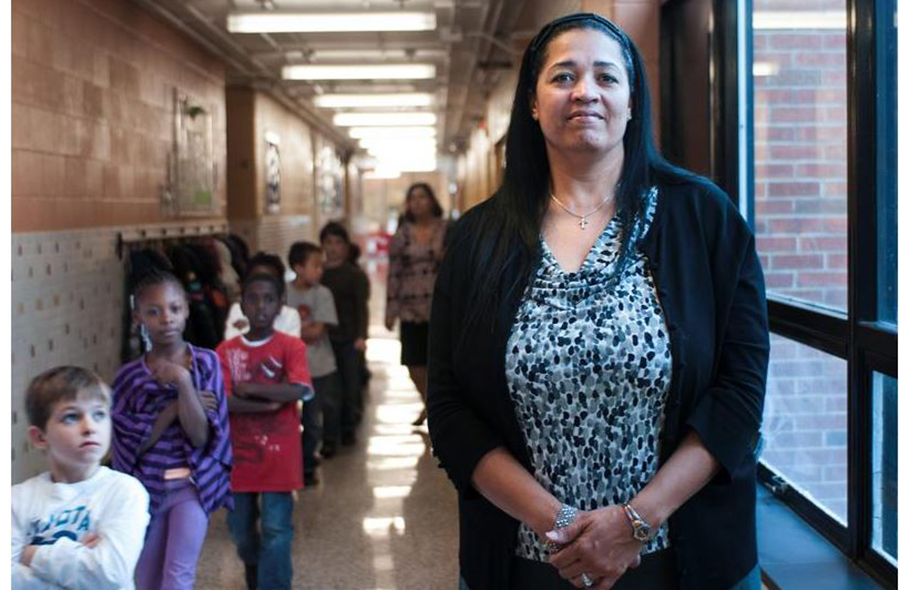 Ivory-Tatum completed her Ed.D. in Educational and Organizational Leadership at the College of Education. She also received both her bachelor's and master's degrees from the University of Illinois at Urbana-Champaign.
After a Sunday evening school board vote, the current assistant superintendent of Champaign's Unit 4 school district is now poised to assume Urbana's top leadership role as members unanimously confirmed Ivory-Tatum as the district's next superintendent.
The decision left the nearly-full boardroom cheering and applauding, making it feel less like an announcement and more like a homecoming for Ivory-Tatum, who spent 12 years in the district prior to joining Unit 4 administration.
"It means a lot that you believe I can do this work, that you believe in me and have faith in me that I can lead this great district — I'm so excited about that," she told the gathering. "I'm honored to have been chosen through this national search process. ... I'm here. I'm invested. I love Urbana and I'm looking forward to getting started quickly repairing relationships, strategic planning with input and collaboration with all of you."
Ivory-Tatum joined the Urbana school district long-term in 2005, when she assumed the principalship of Dr. Martin Luther King Jr. Elementary after years as classroom teacher and instructional coach. She oversaw the school for eight years before becoming the district's deputy superintendent in 2013, and then went to work for Champaign's Unit 4 in 2017.
Read the full story from the News-Gazette...