Receiving Weekend Food Improves School Attendance Among Children
by Sharita Forrest, UI News Bureau / May 10, 2019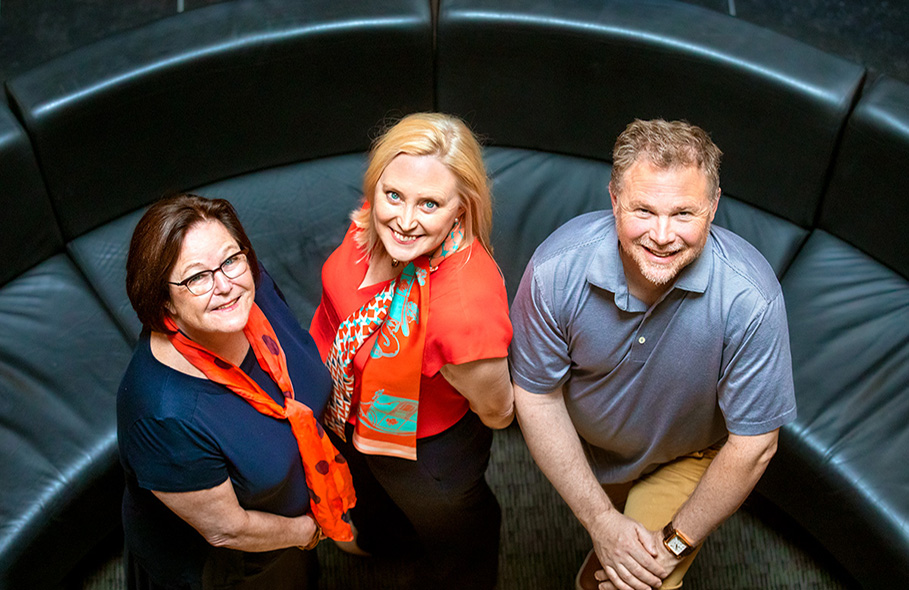 Children living in food-insecure households are more likely to attend school on Fridays if they're participating in a food-distribution program that provides them with backpacks of meals for the weekend, researchers at the University of Illinois found in a new study.
Students participating in the BackPack food program missed one Friday on average during the school year, about the same rate as the 155 children in the comparison group, said Barbara H. Fiese, the first author of the study and the director of the U. of I.'s Family Resiliency Center.
The study included 444 students at 16 schools in east central Illinois. Of these students, 289 were participants in Feeding America's BackPack Program, a national initiative that provides children in food-insecure households with backpacks containing nutritious, easy-to-prepare meals to eat over the weekend. Children in the program who received their backpacks of weekend meals at school on Fridays had fewer absences on Fridays than other school days.
BackPack students' rates of perfect attendance on Fridays were similar to those of students in the comparison group, at 26% and 27%, respectively.
"Given that children in the BackPack program were more likely to miss school than children in the comparison group, we consider this effect noteworthy for academic engagement. Even if these children attend just a few more days per school year, over time that may improve their academic progress," Fiese said.
"Thus, the simple act of distributing food on a Friday may have educational benefits for a particularly vulnerable group of children," she said.
Improved attendance as a result of participating in the food program may have spillover benefits for these children's classmates as well, since chronic absenteeism has been found to negatively affect classmates' academic performance too, the researchers wrote.
Read the full story from the University of Illinois News Bureau...