Love and Learning at Illinois
by the College of Education at Illinois / May 4, 2018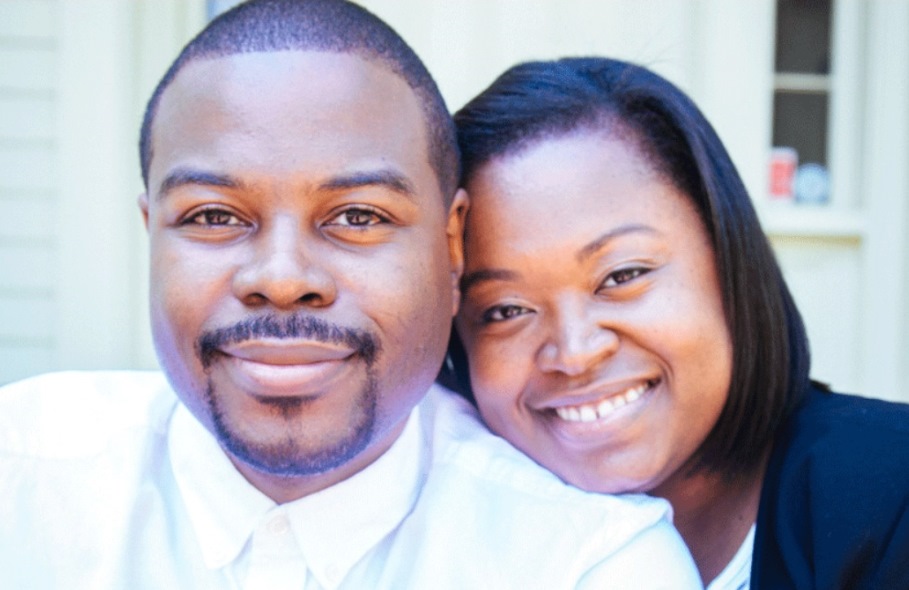 The longtime romance of Illinois graduates D'Andre Weaver, Ed.M. '10 EOL, and his wife, Chyla, Ed.M. '10 EOL, has a fairytale quality to it—one with a distinctive hue of orange and blue.
The high school sweethearts applied to colleges simultaneously, and D'Andre was right by Chyla's side when she nervously opened her acceptance letter to Illinois.
They experienced undergraduate life together on campus, lived in Champaign working as educators and earned their master's degrees in educational organization and leadership in 2010.
When they arrived as undergraduates at Urbana-Champaign, D'Andre said it was fun taking classes with Chyla and having someone to bounce ideas off of as "critical friends"—friends who were first-generation college students and sometimes the only African-Americans in the classroom.
"We had many conversations with one another as undergraduates and graduates that were related to education and made me look at life through a different lens," D'Andre said.
What D'Andre and Chyla have in common with one another is their beliefs about education and the power it can have in people's lives. They wouldn't be where they are, D'Andre said, if not for the outstanding teaching and support of College of Education scholars such as Violet Harris, Mildred Trent, Christopher Span and Arlette Willis.
"I think coming from a research-based institution that also cares about the practice aspect of it caused me to always look to research to find best practices and what has worked," he said. "And then to take that knowledge and understanding and apply it—I did it as a teacher, I did it as a principal and I'm doing it now as a principal supervisor. Trying to figure out what research has told us about a particular issue or area of opportunity, and how I can then adopt it so we can see some changes for teachers and students."
After college, D'Andre taught multiple levels of English literature, served as principal at Gwendolyn Brooks College Preparatory Academy in Chicago and did his part to enhance the education of college-eligible minority students and African-American students. In his current role as one of three community superintendents in Houston, he helps support 15 principals and more than 12,000 racially and economically diverse students.
D'Andre was excited to return to campus to receive the 2018 Young Alumni Achievement Award from an institution he loves and cares about. He was as equally thrilled that his children were on hand to see Dad do something great.
"One day I want them to come to Illinois, and I want them to be able to see a place where their father was, that he did something special," he said.