James D. Anderson named dean of College of Education
by the College of Education at Illinois / Jun 7, 2017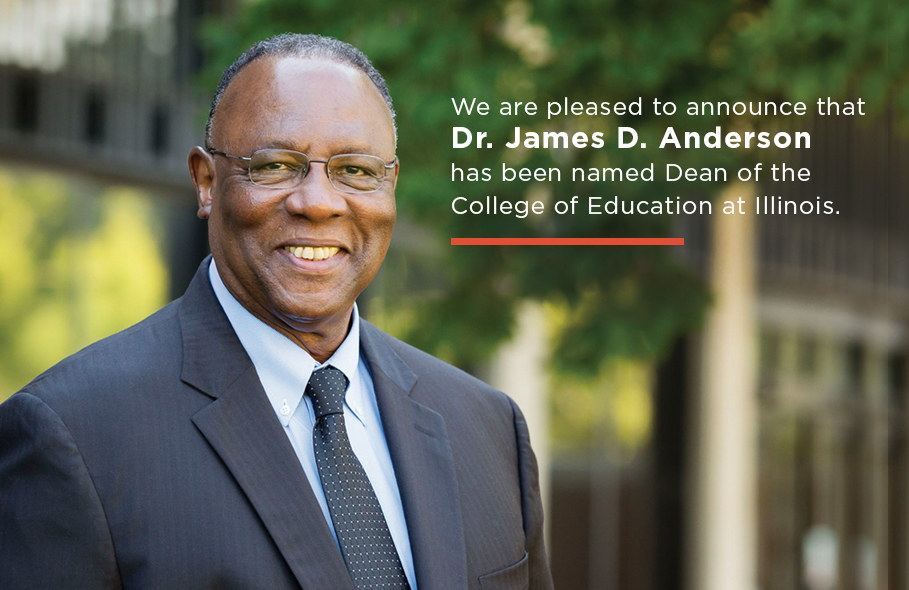 James D. Anderson has been named dean of the College of Education at Illinois starting Aug. 16, pending approval by the University of Illinois Board of Trustees. Anderson has served as interim dean of the college since August of 2016.
An internationally recognized scholar in the history of African-American education and school achievement in the U.S., Anderson has held key leadership roles during his tenure at Illinois. He is a member of the National Academy of Education, a Center for Advanced Studies professor, and served as a Presidential Fellow during the 2015-2016 academic year.
Dr. Anderson began his tenure on the Illinois campus in 1974 in the Department of Educational Policy Studies as an assistant professor. He is an Edward William and Jane Marr Gutgsell Professor of Education and was head of the Department of Education Policy, Organization & Leadership prior to becoming interim dean.
Anderson's seminal book, The Education of Blacks in the South, 1860-1935, won the American Educational Research Association outstanding book award in 1990. He is senior editor of the History of Education Quarterly and has served as an expert witness in a series of federal desegregation and affirmative action cases, including Jenkins v. Missouri, Knight v. Alabama, Ayers V. Mississippi, Gratz v. Bollinger, and Grutter v. Bollinger.
Anderson, who agreed to a three-year appointment as dean, earned a master's degree and doctorate from the College of Education in 1969 and 1973, respectively.