Dedicated alumnus brings coral reef to students for hands-on learning
by Nicole Lafond / Dec 1, 2014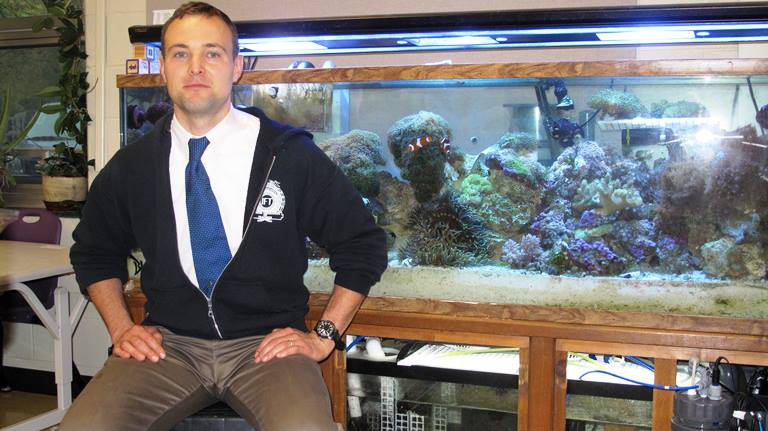 For the past three years, Brandon Rutherford, Ed.M. '10 Elem. Ed., has been working hard to bring elements of the ocean into his classroom at Stratton Elementary School in Champaign. The third-grade gifted teacher, who was named a New Teacher of the Year in 2013 by the Illinois Science Teachers Association, has invested his considerable energy and money into bringing aquariums, equipment, and livestock in his classroom.

"There are so many avenues of education, development, and social growth that are stemming from the marine project," Rutherford said, "and the kids keep surprising me with their interest. That's what helps me get through the day, just knowing the kids are happy."

Exploring the marine life in Rutherford's classroom represents a shift in teaching in which children are learning by process rather than just studying specific content.

Read the full article by Nicole Lafond of The News-Gazette.