Nicolas Tanchuk: Focusing on the Intersection Between Values and Evidence in the Design of Educational Experiences
by Communications Office / Sep 13, 2023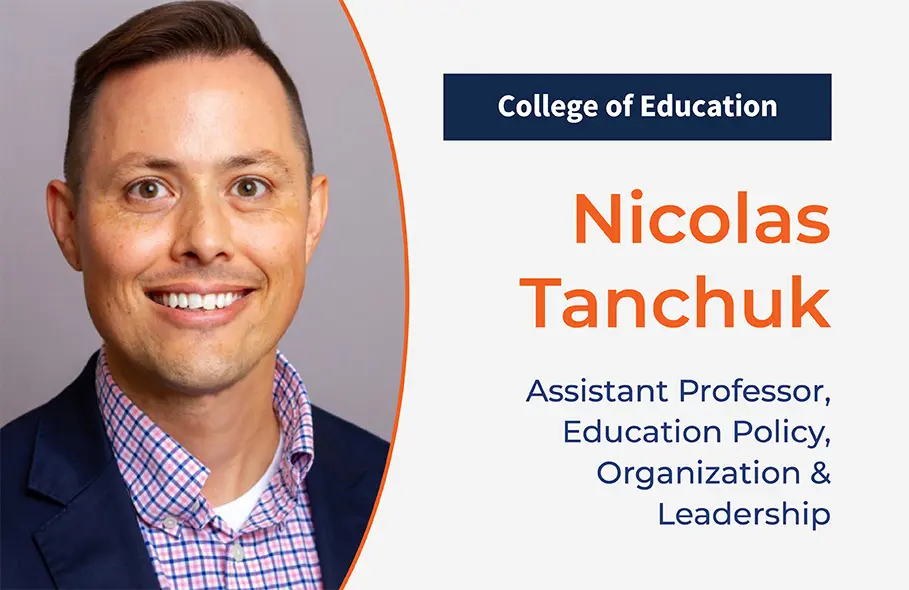 Tanchuk joins the College as an assistant professor of Philosophy of Education. He holds a Ph.D. in Philosophy and Education from Columbia University's Teachers College.
Tell us about your research and scholarly interests.
My philosophical and empirical work focuses on the intersection between values and evidence in the design of educational experiences. I am especially interested in how democratic institutions, law, and markets can be redesigned to support learning and problem-solving across differences in identity and context. I have emerging research interests in the sciences, politics, and epistemology of educational technology.