Gabriel Rodriguez: Centering on Learning from Youth and Teachers of Color
by Communications Office / Sep 13, 2023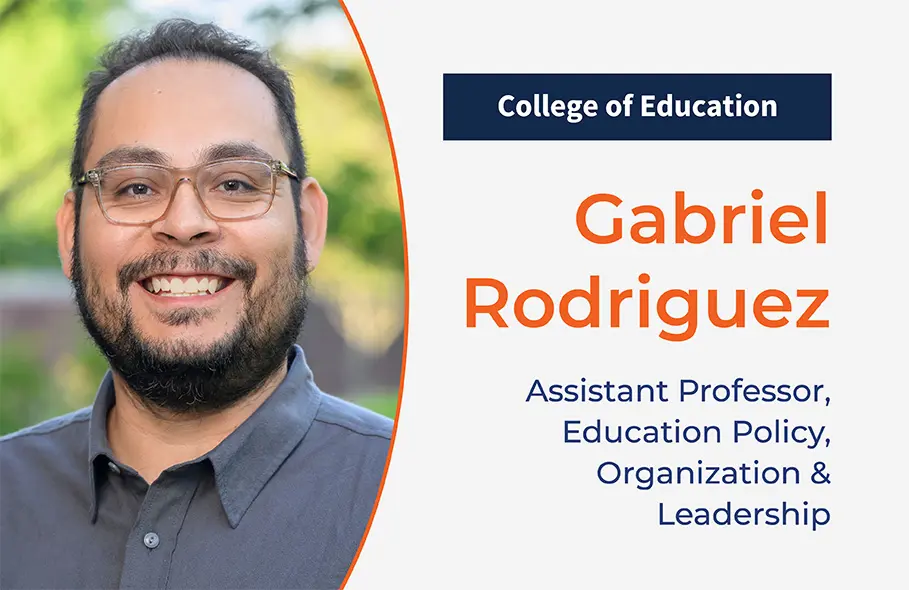 A three-time graduate of the University of Illinois Urbana-Champaign, Rodriguez completed his Ph.D. in Education Policy, Organization and Leadership focused on Educational Policy Studies.
What are the areas of your scholarship?
My research has two main areas of focus. The first centers on learning from high school youth of color's sense of belonging, identities, and activism in demographically changing [sub]urban schools and communities. The second focuses on teachers of color in urban schools and how they advocate for educational justice and organize against market-based reforms.
My qualitative research draws from anthropological and sociological perspectives, as well as frameworks in critical youth studies and ethnic studies.