Three Faculty Projects Part of NSF's 2019 STEM for All Video Showcase
by Communications Office / May 15, 2019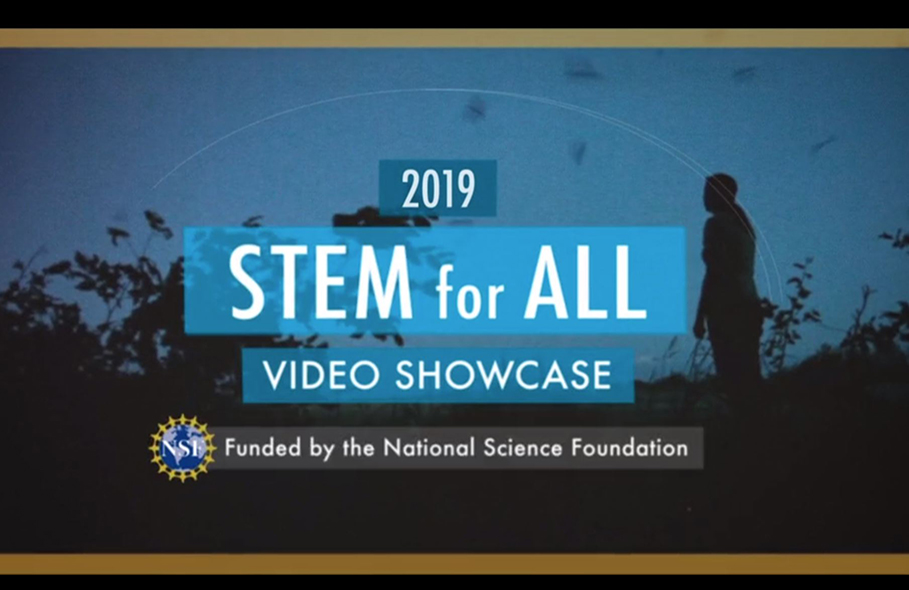 Watch the videos. Share your perspectives, ideas, and feedback. Vote for your favorites.
The 2019 STEM for All Video Showcase, funded by the National Science Foundation, has officially opened and is running from May 13 through May 20, 2019. More than 240 federally funded projects, highlighting innovations in STEM education, share short videos of their work.
The College of Education boasts faculty researchers working on three projects that are highlighted in the video showcase. Please view these videos and give them your vote!
Educational Psychology's Michelle Perry is a principal investigator on the Virtual Learning Community "Everyday Mathematics" project, with faculty from the University of Chicago and NYU. You can find out more about their work here.
Rodney Hopson, also in Educational Psychology, is the PI of the project titled, Factors Driving Sustainable Intergenerational Broadening Participation (BP) Programs in STEM.
And Barbara Hug, Curriculum & Instruction, is part of the team Helping Teachers Bring Science to Life with Next Generation Science Storylines.
Researchers, practitioners, policy makers, and the general public are invited to post to the discussions. Voting and discussion ends May 20 at 7 p.m. CST.