Education's Katie Barr Selected as IEA's Student of the Year
by Lea Peck / Apr 17, 2019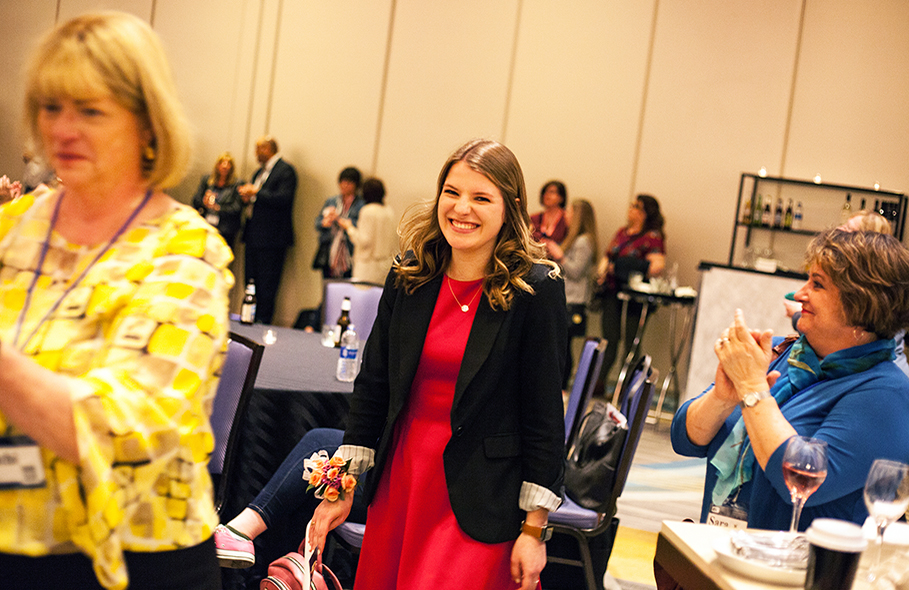 The Illinois Education Association has named the University of Illinois' Katie Barr as Student of the Year. Barr is currently a junior in the College of Education, majoring in Middle Grades Education with concentrations in Literacy, ESL, and Spanish, while also pursuing a minor in Spanish.
Her freshman year at Illinois, Barr joined the Student Education Association (SEA), eager to get more involved with the College. Meeting every other Wednesday for professional development workshops, guest speakers, community outreach, and political action opportunities, she quickly became invested in the Association. Since then, Barr has served as president of the Illinois chapter and worked her way up to the state level, serving as the Student IEA Chairperson. In this role, Barr leads a state executive team of student members from colleges and universities across the state.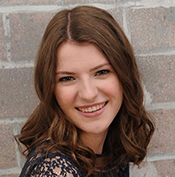 She says the Student of the Year award is a result of the opportunities, passion, and knowledge the College of Education has provided her.
"Throughout this whole experience, I cannot help but think back to my first SEA meeting at Illinois where the president welcomed me and encouraged me to think bigger and get involved," said Barr. "The College of Education has offered me so many wonderful opportunities and connected me with the most incredible people."
This year, Barr has gained experience as a student observer at Edison Middle School in Champaign through a variety of classroom settings. Her 8th grade Writing and ESL cooperating teacher was not surprised to learn of Barr's award.
"It is no surprise to me that Ms. Barr was nominated and chosen by her peers as an outstanding teacher candidate," said Edison cooperating teacher Mary Biddle. "Her professionalism and dedication are inspiring to this veteran teacher. I often find myself thinking at the end of a Wednesday, 'What would I have done without Katie today?!'"
Barr says that being named IEA's Student of the Year has made her even more grateful for the people and opportunities she's found at Illinois.
"Had I not found a family in the College of Education and SEA, I never would have gone on to get involved at the state level and met the incredible educators I have through IEA," she said. "I have grown not only as a person, but as a leader and future teacher."
After graduation in Spring of 2020, Barr hopes to get a job teaching in the northwest suburbs—hopefully in an IEA school—while staying active in the Association.
"I cannot think of another job that allows you to have such a strong impact on the future generations and spends so much time helping kids learn and grow," said Barr. "Teaching is a special profession and I cannot wait to be a part of it."