IDEA Coalition Bringing Awareness to Perinatal Mental, Physical Health
by Sharita Forrest / Mar 26, 2019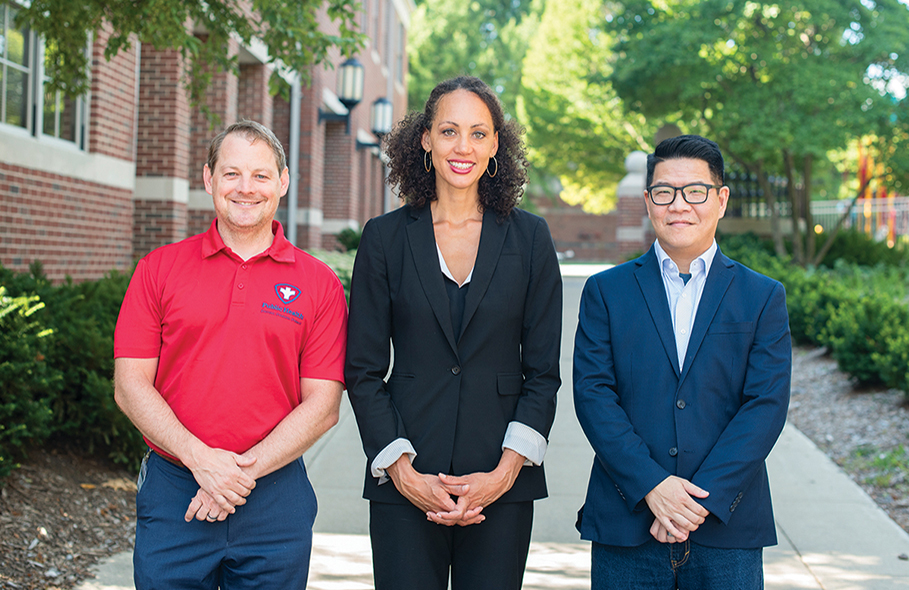 An expo, national symposium and film screening are planned in Champaign to heighten awareness of women's mental and physical health during and after pregnancy.
The Patient Advisory Group of the Identifying Depression through Early Assessment Women's Health Coalition is coordinating the events. The group and the IDEA Coalition heighten awareness about perinatal depression and involve patients in research to improve services for women during the perinatal period.
The coalition is led by University of Illinois social work professor Karen M. Tabb Dina; Education Policy, Organization & Leadership professor Wenhao (David) Huang; and Brandon Meline, the director of maternal and child health with the Champaign-Urbana Public Health District.
On May 3-4, the inaugural National Perinatal Depression Research Engagement Symposium will convene at the I Hotel and Conference Center, 1900 S. First St., Champaign. Speakers will discuss topics such as maternal stress, mindfulness interventions, health policy related to perinatal mood and anxiety disorders, and infant mental health.
Speakers from the U. of I. will include Tabb Dina, who researches perinatal depression and suicide; Huang, whose research explores the use of technology in mental health interventions; and psychology professor Heidemarie Laurent, an expert on stress regulation and parental depression.
Read the full story...