Alumnus Raúl Alberto Mora Receives Award for Literacy Work
by Sal Nudo / Sep 10, 2018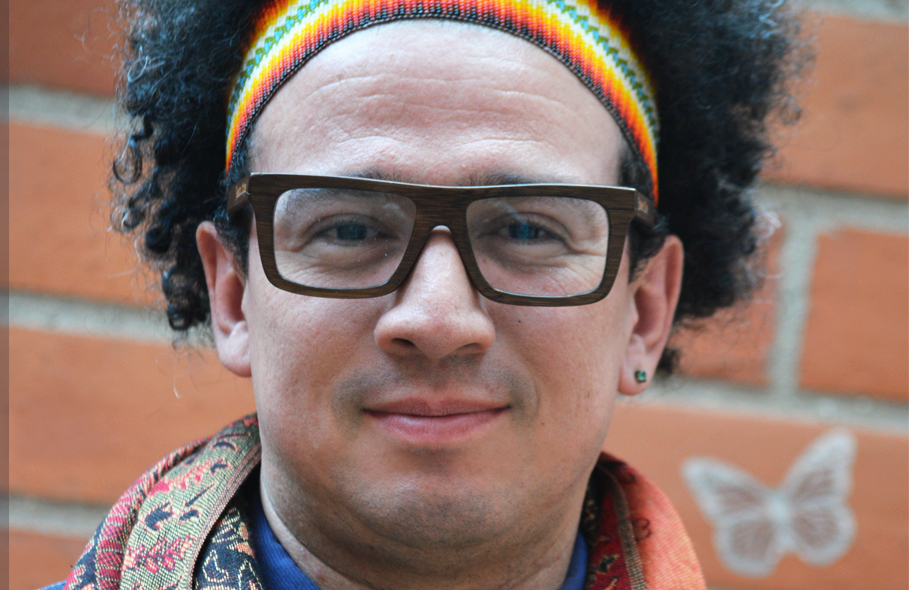 Raúl Alberto Mora, M.A. '04 C&I, Ph.D. '10 C&I, a Fulbright Scholar in the College of Education as a graduate student and a recipient of the William Chandler Bagley Scholarship, was honored with the 2019 Divergent Award for Excellence in 21st Century Literacies by the Initiative for 21st Century Literacies Research.
The two-time College of Education alumnus was recognized by the organization for his work as chair of the Literacies in Second Languages Project (LSLP), which consists of a student research lab that explores various theories and concepts in literacy and attempts to rethink and adapt them in the context of second-language education.
In the city where he resides—Medellin, Colombia—Mora and his team observe language interaction in gaming from the perspective of those who play video games and are second-language users. Mora and the budding scholars he works with also collaborate with teachers, helping them incorporate innovative ideas about literacy into their English teaching.
Mora said the very existence of LSLP is a direct result of the learning he attained and research he conducted at the College of Education. His dissertation, in fact, led the way toward developing the foundational framework of the research that occurs at LSLP.
"I had the chance at the College of Education to learn about literacy theory and research from world-class scholars through classes and direct work," said Mora, who is an associate professor of English education and literacy studies at the Universidad Pontificia Bolivariana. "I also learned lessons about what it means to think about literacy today through conversations and work with my classmates. They helped me think of literacy as a field and as a collective global endeavor for scholarship and advocacy for students."
While at the College, Mora participated in two research studies that have influenced how research is conducted at LSLP and the way he mentors undergraduate, graduate, and doctoral students. One was a longitudinal study on the impact of teacher education practice; the other project was a reading comprehension study in which he worked with bilingual children in Chicago.
"I am fortunate to have learned about the art and craft of qualitative research from some of the greatest scholars in the field at large," he said.
Mora said there is plenty of Illini spirit in his household, especially since he met and married his wife, Dr. Polina Golovátina-Mora, while at Illinois. Golovátina-Mora earned a 2005 master's degree from the College of Liberal Arts and Sciences.
The couple's family circle in Colombia also includes Mora's parents, a sister, two nieces, and two rescued dogs. He is proud to be an Illinois graduate and is continually amazed by his friends from graduate school who are making genuine differences in the field of education.
"I hope I am helping in that regard by sharing the lessons and kindness I received during my years at the College of Education," Mora said. "If I were to do it all over again, I'd totally return to Illinois and tell anybody thinking of graduate studies in education to give Chambana a try. They won't regret it."
Learn more about Mora's award.