Creating a 'home' for fellow Illini
by Sal Nudo / Aug 14, 2018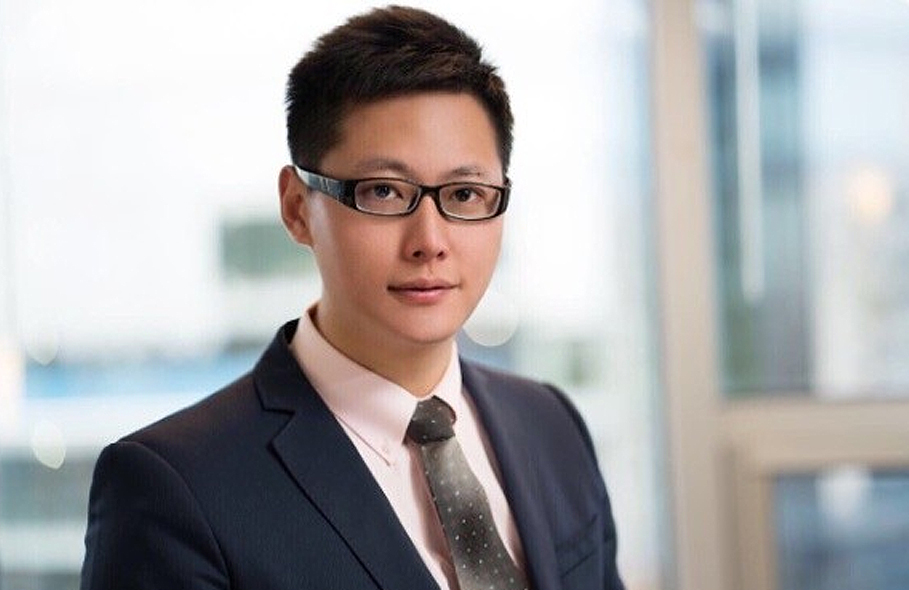 It was raining heavily on the first day alumnus Shuai "Sam" Wang, Ph.D. '16 Ed.Psych., arrived in Champaign-Urbana as a graduate student. The rain was so heavy, in fact, that Wang's adviser, Dr. Michelle Perry, offered to drive him home in her car.
And just like that, Wang knew the College of Education at Illinois was not just a place of study but also his new second home filled with people who cared about him.
That sense of belonging has inspired Wang to support the College by donating money toward a space with multiple rooms in the Department of Educational Psychology suite, an area he says will allow students to "feel comfortable and communicate and share ideas." The space will include:
An inviting waiting-room area
A room with an Apple TV and flexible furniture to accommodate varied meetings
Worktables and chairs for studying purposes and computers for student use
Tables and chairs with accompanying glass whiteboards on the walls for group collaboration
Now a scientist at the Stanford Research Institute, where he conducts research in STEM education, Wang said his success could not have happened without an encouraging adviser, supportive professors, and a collaborative research environment—all of which he had at the College of Education. He supports the College so that other students can have the transformative experiences he did.
"It was the Department of Educational Psychology that shaped me into who I am today," Wang said. "It was my home, and it will always be my home."
Redefine higher education and make the world a better place With Illinois.