Education Justice Project to co-host event featuring Susan Burton
by the College of Education at Illinois / May 10, 2018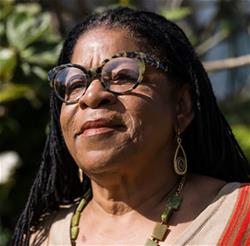 The Education Justice Project, an initiative of the College of Education, will co-sponsor a May 15 event featuring author Susan Burton, a nationally recognized advocate for restoring civil and human rights to formerly incarcerated women.
Burton's new memoir, Becoming Ms. Burton, was co-written by Cari Lynn. It talks about her experiences growing up amid poverty and abuse, and how she transformed herself after the death of her son and being incarcerated for 15 years in the criminal justice system.
Burton's experiences inspired her to found the nonprofit organization A New Way of Life, which provides help and healing to women who are rebuilding their lives after leaving prison.
The event will take place at 7 p.m. at Pilgrim Missionary Baptist Church in Champaign.
Read the full article about Burton and this event, and learn more about the Education Justice Project at Illinois.