Partnership with NSF Engineering Research Center integrates research, education with tech innovation
by the College of Education at Illinois / Feb 27, 2018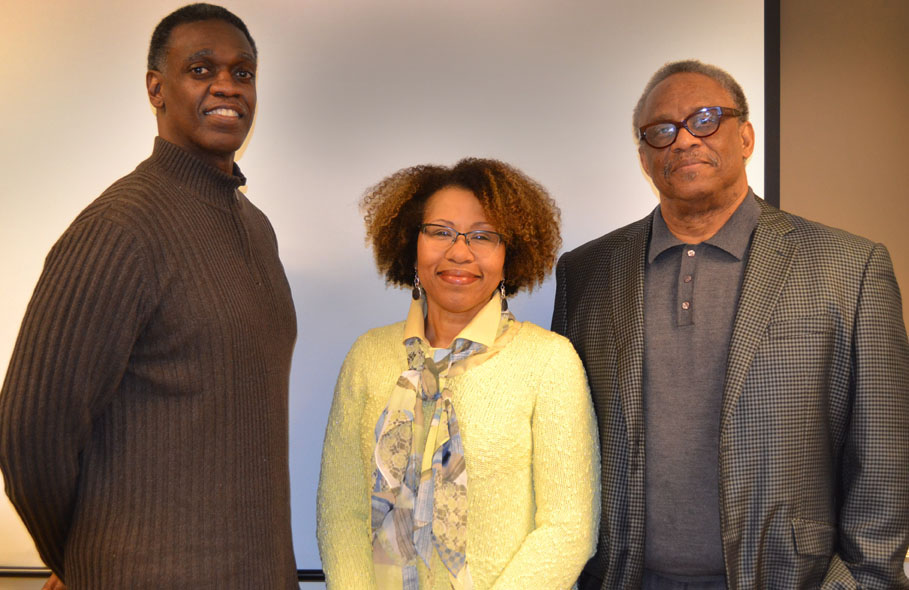 Five-year funded collaboration is a first for Center for Culturally Responsive Evaluation and Assessment (CREA) and NSF's Engineering Research Center.
Dr. Stafford Hood, director of CREA, is the lead evaluator on the PATHS-UP ERC project, which seeks to alter the health standard of underserved populations. It does this, according to its mission statement, by developing "transformative, robust, and affordable, technologies and systems to improve health care access, enhance the quality of service and life, and reduce the cost of health care in underserved populations."
Hood has been preparing for the evaluation project for more than a year with Dr. Denice Ward Hood, a teaching associate professor in the Department of Education Policy, Organization & Leadership, and Marlon Mitchell, a doctoral student in the Department of Curriculum & Instruction and graduate research assistant at CREA.
"This is an incredibly important project and one that strongly resonates with the core values of the Center for Culturally Responsive Evaluation and Assessment (CREA) and its community," said Stafford Hood.
Members of this CREA team have served as evaluators on current and past NSF-funded projects and grant-funded projects by other organizations, but this marks the first CREA collaboration with an NSF Engineering Research Center, which integrates engineering research and education with technological innovation to transform prosperity, health, and security in the U.S.
As the project develops, Denice Ward Hood said her team will provide the necessary guidance to achieve the project objectives through the lens of culturally responsive evaluation.
"The formative evaluation will be reflective of the project team's shared commitment to increase the participation of underrepresented populations in STEM disciplines," she said.
Dr. Olatokunbo Fashola, a research professor at American University (and CREA affiliate researcher), is collaborating with the Hoods and Mitchell as an evaluator. The PATHS-UP team is headed by Dr. Gerard L. Coté, a recipient of the Charles H. and Bettye Barclay Professorship in Engineering and James J. Cain Professorship in Biomedical Engineering at Texas A&M University. Other project collaborators include partners from the University of California at Los Angeles, Florida International University, and Rice University.
Stafford Hood and Denice Ward Hood have significant experience conducting multiyear, large-scale evaluations and managing project workflow. Toward the end of 2017 they began the role of external evaluators of the University of Chicago's NSF-funded Diversifying Future Leadership in the Professoriate grant. The goal of that project is to increase the diversity in computing at research universities by increasing the diversity of Ph.D. graduates from the top producers of computing faculty.