College's Mila Fuller to lead ISTE Board of Directors
by the College of Education at Illinois / Feb 27, 2017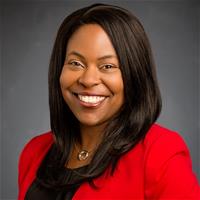 Mila Fuller, assistant director of online learning at the College of Education, was elected president of the International Society for Technology in Education ( ISTE) Board of Directors.
Serving more than 100,000 education stakeholders worldwide, ISTE is known as a premier membership organization that supports educators and education leaders who are committed to empowering learners in a connected world.
As board president, Fuller will help ensure the integrity of ISTE's progression, oversee board meetings, and act as a board representative to outside parties.
An avid supporter of lifelong learning, Fuller said it is an honor to serve an organization that is known as a proven leader in the field of education technology.
"As an engaged member of the organization, I'm able to stay connected with education stakeholders that share my passion for technology integration through the sharing of practices and resources to program development and research," Fuller said.
Innovative offerings of ISTE include the widely adopted ISTE Standards for learning, teaching, and leading in a digital age, as well as the ISTE Conference & Expo, the world's most comprehensive education tech event. ISTE resources include online courses, consulting services, and peer-reviewed journals and publications.
During the early part of her career, Fuller said ISTE helped connect her to tremendous professional learning networks, mentors, and fellow ISTE members.
"As a result," she said, "I have the most amazing circle of supporters, advisers, advocates, and researchers who have supported me in my educational and professional endeavors over the years."