Scholar to share technology research, expertise during autism-related webinar
by the College of Education at Illinois / Sep 12, 2016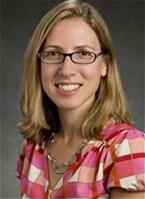 Maya Israel, an assistant professor in the Department of Special Education, will be among a panel of webinar presenters who will share their leading-edge research and experience in developing technology supports to give students with autism access to STEM curricula and activities.
The webinar will take place on Sept. 15 and is sponsored by the Office of Special Education Programs and STEM Initiatives in the U.S. Department of Education.
Matt Marino (University of Central Florida), Amelia Moody (University of North Carolina-Wilmington), and Jeff Munson (University of Washington) will join Israel as presenters at the event.