Special Education head, student receive DEC awards
by the College of Education at Illinois / Aug 9, 2016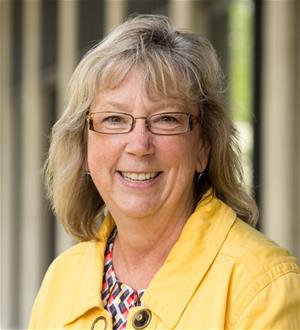 Micki Ostrosky, head of the Department of Special Education, received the Division for Early Childhood Award for Mentoring, an honor that recognizes a DEC member who has provided significant guidance to the development of students and/or new practitioners in the early childhood field.
Rosa Milagros Santos, a professor in Special Education who co-nominated Ostrosky for the award, said no one is more deserving of the recognition for mentoring. She said Ostrosky's dedication over the years to the guidance of students and early-career faculty members in early childhood special education has been invaluable, and noted her colleague has advised approximately 29 doctoral students and more than 50 master's students.
Through numerous scientific and practitioner-oriented published works, Ostrosky's research has provided a significant amount of evidence that has led to identification of recommended practices, according to Santos.
"She has shown a commitment to bridging the research-to-practice gap," Santos said. "She's been at the forefront of this movement in our field."
Jenna Weglarz-Ward, a Special Education doctoral student, joined Ostrosky as a DEC honoree, earning the J. David Sexton Student Award. The award is given to a DEC member and doctoral-level student who has made contributions to young children with special needs and their families through efforts in research, higher education, publications, policy, and information dissemination.
"Jenna continues the long tradition of our Illinois graduates being honored with the DEC doctoral student award," Santos said. "She joins an elite group of former doctoral students who have received this award and who have gone on to do great things within the field."
Ostrosky and Weglarz-Ward will be honored at the Oct. 18-20 International Conference on Young Children with Special Needs and their Families conference.
Read a full description of all 2016 DEC awards.