EPOL graduate student selected as NEH Summer Scholar
by College of Education / Jun 28, 2016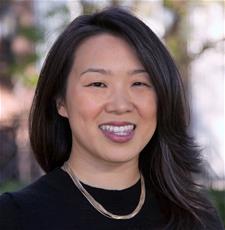 Katherine Jo, a fourth-year doctoral student in the Department of Education Policy, Organization and Leadership, has been selected as a National Endowment for the Humanities Summer Scholar and will attend one of 23 seminars and institutes supported by NEH.
The endowment supports enrichment opportunities every summer at colleges, universities, and cultural institutions so that faculty can work in collaboration and study with experts in humanities disciplines.
Jo said she is honored to join a group of scholars who want to understand how the transformative, moral potential of engaging with the humanities can be realized in practice, which is a question that is central to her own research and teaching interests in students' ethical development in higher education.
"As the humanities have come under pressure to demonstrate their relevance and usefulness," Jo said, "many have defended the importance of the humanities for students' moral development, such as cultivating a capacity for empathy. But in truth, mere exposure and even deep intellectual engagement and aesthetic appreciation do not automatically lead people to live moral lives."
Jo will participate in the summer institute "Moral Psychology and Education: Putting the Humanities to Work." The four-week program will be held at Grand Valley State University and co-directed by Dr. Deborah Mower, a professor of philosophy and religion at Youngstown State University, and Dr. Phyllis Vandenberg, a professor of philosophy at Grand Valley State University.
Jo said the institute will provide her with a unique opportunity to work with scholars across disciplines on an important question. She hopes to improve educational practices in humanities classrooms and create new opportunities for scholars in the humanities and education to collaborate toward that goal.
"We have to understand what kinds of cognitive, affective, imaginative, and collective engagement with humanistic works can actually transform hearts and influence our actions rather than be an inert, academic exercise," Jo said.