Seventh-graders learn astrophysics through mixed-reality computer simulation
by Sharita Forrest / Mar 30, 2016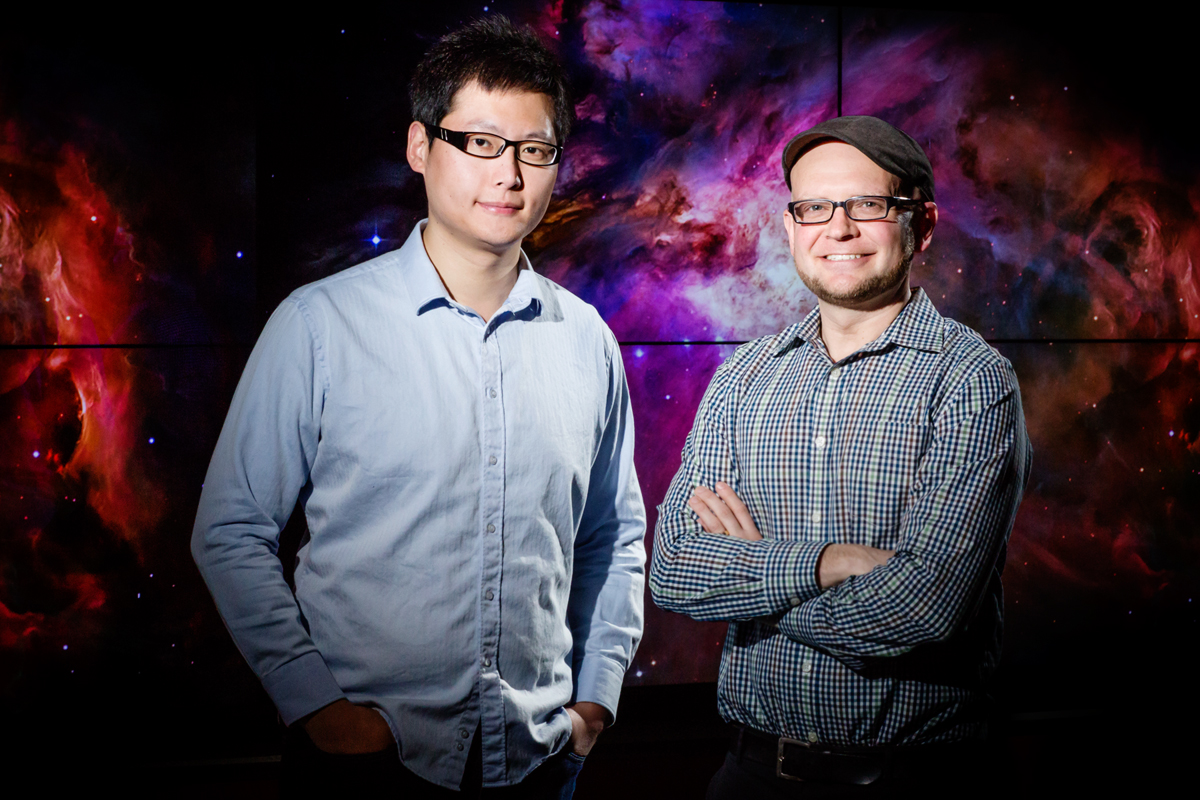 Researchers in the College of Education hope to inspire greater numbers of young people to become astronomers—or at least to embrace learning science—with a new computer simulation that engages children's bodies as well as their minds in learning about how objects move in space.
MEteor is a mixed-reality computer simulation that teaches middle school students concepts of physics such as planetary motion and gravitational acceleration by having students physically act the part of an asteroid traveling through space.
Mixed-reality simulations such as MEteor merge virtual reality with the physical world so that participants interact physically with digital objects, according to Robb Lindgren, the principal investigator on the project and an assistant professor in the Department of Curriculum & Instruction.
"There's a lot of potential with these types of experiences to motivate students to pursue science education at the primary, secondary and university levels and to undertake science careers," said Lindgren. "Unfortunately, science instruction has typically not gotten science students up and moving—until now. These types of fully immersive experiences have the potential to transform students' identities when it comes to how they see themselves related to the profession of science."
Along with Michael Tscholl of Vanderbilt University, Emily Johnson of the University of Central Florida, and Illinois graduate student Shuai ("Sam") Wang, Lindgren recently published a study that compared the impact of the immersive mixed-reality version of MEteor with a version that students used on a standard desktop computer.
"I think we showed in this study that there are significant advantages to embodied interaction in instructional environments if we want to create a generation of students who are interested in and knowledgeable about science," Lindgren said. "Even short interventions like this can trigger additional questions and curiosities that can lead students to pursue them in a more dedicated, sincere way. That's really exciting, and I think it suggests that more research and experimentation with these kinds of immersive, interactive environments is going to be important if we want to increase the science, technology, engineering and mathematics workforce."
Read the full article from the Illinois News Bureau.