NSF Cyberlearning grant to focus on cutting-edge learning technologies in higher education and beyond
by The College of Education / Oct 7, 2014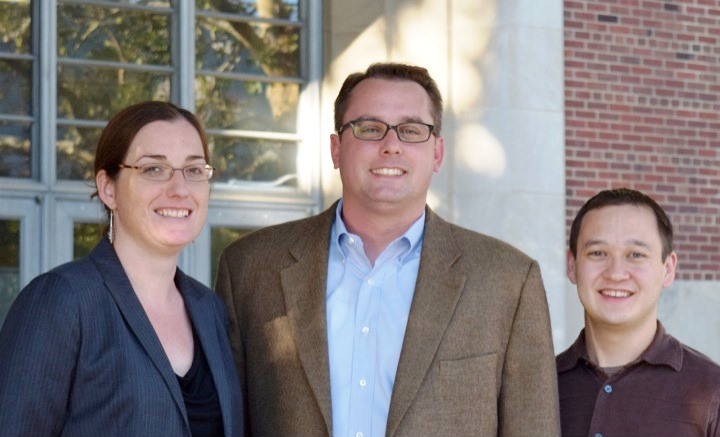 To be successful, engineering students must learn how to solve problems collaboratively and develop shared representations. However, integrating collaboration into courses, and supporting the development of sketching skills, is a complex endeavor. But thanks to a newly funded project in the College of Education, engineering students in classrooms of the future could have the technology they need to better support group sketching and the accompanying tasks that require collaboration and group problem solving.

The three-year, $550,000 grant from the National Science Foundation's Cyberlearning and Future Learning Technologies Program will allow Professor Emma Mercier and a team of researchers to develop and test new tools for emerging technologies, such as multi-touch tables and tablets, to support the collaborative sketching process. These tools will allow sketch creation, reversion to earlier versions, zooming for refinement, selecting and changing sketch size, and choosing pieces for elaborating, reference, and combination with other parts.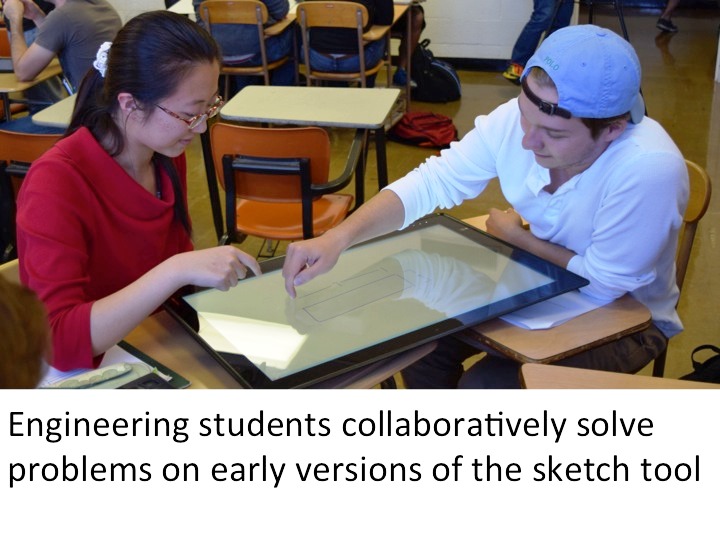 Beyond the creation of sketching software, the integration of these tools into a classroom device ecology is an essential element to this project. Networked multi-touch tables and tablets allow the instructor to view the content being created by each group and project the sketches for the whole class to view and discuss, thus increasing opportunities for between-group learning. Co-primary investigators Professor Joshua Peschel (Civil and Environmental Engineering) and Professor Geoffrey Herman (Illinois Foundry for Innovation in Engineering Education) will join Professor Mercier in this effort by incorporating their prior sketch-recognition work and sketching research conducted as part of a College of Engineering Strategic Instructional Initiatives Program (SIIP) project and an NSF Research in Engineering Education grant. This research will explore the development of learning analytics tools that can give instructors additional insight into the students' sketching activities.

"As a form of learning analytics we're asking if we can pull from what each group is creating to identify a group whose sketching process suggests a fundamental misunderstanding or a group that is very clearly understanding what's going on. That's the sort of direction this is going in," Mercier said.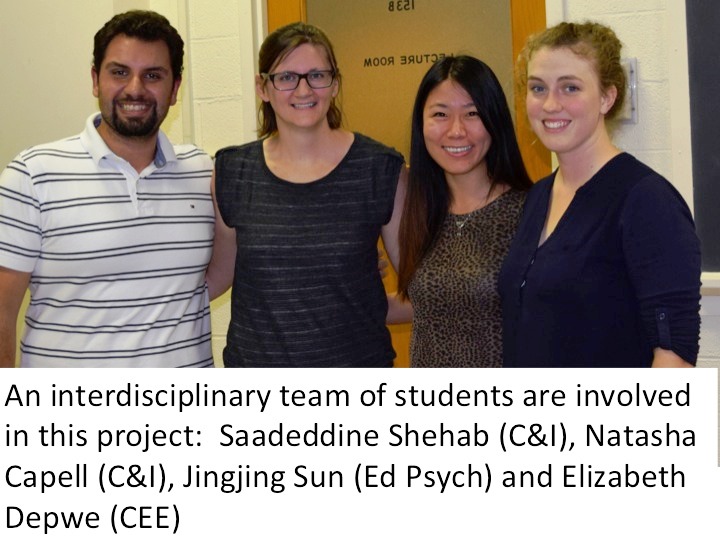 The multi-touch tables are comparable to 60-inch iPads that can handle multiple touches simultaneously. Students can collaborate around the tables and have equal access to the content and an unobstructed view of each other and the classroom. Mercier's prior research with this technology has shown that using the multi-touch tables results in higher levels of joint attention and more interactive discussions, essential features of successful collaborative learning.

Mercier said that designing technology for collaborative learning in classrooms needs to take into account the teachers, tasks, teams, and technology within the classroom context. The prospect of students using cutting-edge technology in classrooms, as well as the development of tools that instructors can use to better implement collaboration, could lead to improved learning opportunities.

Mercier said the collaboration between the College of Education and the College of Engineering is essential and perfectly aligned. As part of the SIIP in the College of Engineering, introductory engineering classes are being adapted to include collaborative problem solving activities. Designing the Cyberlearning tools within those classes provides a great opportunity to develop tools alongside the instructors and teacher assistants for these courses, and to test the technologies with students engaged in authentic classroom activities.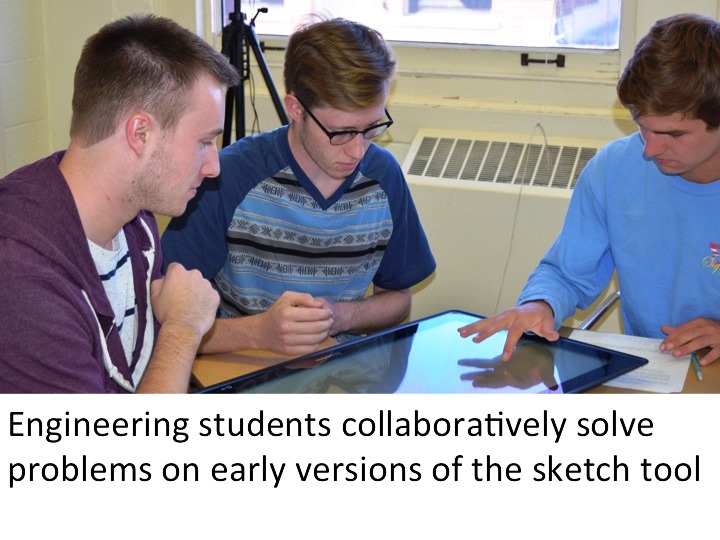 Mercier's project aligns with the College of Education's classroom redesign initiatives and the development of the new Digital Learning Ecologies lab space, a flexible and spacious "black box" room with a wide range of data collection equipment. Mercier said this research lab will allow for the study of this technology in a more ecologically valid environment, as it can be used to replicate the classroom experience for students.

And those classroom experiences include K-12 classrooms in Mercier's mind. In the future, she and her team hope to take what they develop within the engineering courses in this project and create new tools for K-12 classrooms that align with the Next Generation Science Standards, where integration of engineering ideas and practices are required.

"Tools that support collaborative sketching, and provide teachers with an understanding of their students' misconceptions and struggles, could prove to be critical in the successful integration of engineering practices into science curricula across the school system," she said.