Accomplished alumnus Freeman Hrabowski III reflects on MLK's Children's Crusade and mentorship in NPR interview
by The College of Education / Aug 1, 2014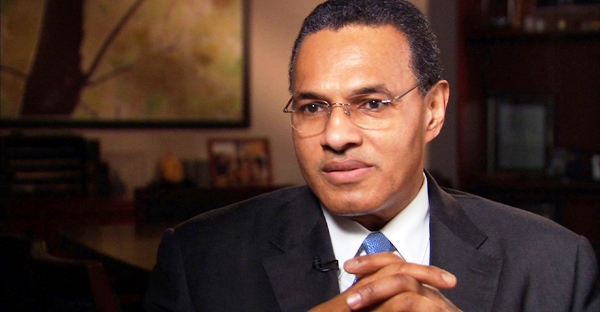 Freeman Hrabowski III, PhD. '75 EPOL, has led an impressive life. Among numerous accolades, the current president of the University of Maryland, Baltimore County was a recipient of the 2008 University of Illinois Alumni Achievement Award and earned the College's Distinguished Alumni Award in 2008.

But one of his most vivid memories took place decades ago. As a 12-year-old living in racially charged Birmingham, Ala., Hrabowski marched as a youth leader in Martin Luther King's Children's Crusade in 1963 and was put in jail for a week. King told the group that its actions would have an impact on children not yet born. Though he didn't fully grasp King's vision at the time, Hrabowski said the leader's words inspired him.

"We did know it was something important about what he was saying, and it gave us hope. It did give us hope," he told Michel Martin of NPR News.

Hrabowski has become one of the top thinkers in academia who understands the challenges of bringing diversity into higher education. He was selected by Time magazine in 2009 as one of the 10 best college presidents; three years later, the magazine named him one of the 100 most influential people in the world.

In 2012, President Barack Obama appointed Hrabowski chair of the President's Advisory Commission on Educational Excellence for African-Americans.

"The nation's future will depend heavily on the extent to which we educate all of our nation's children," Hrabowski said at the time. "This commission will work to ensure that increasing numbers of African-Americans excel academically."

In a question-and-answer session with NPR, Hrabowski relates his passion for mentoring in academia, namely in the fields of science, technology, engineering, and math. Read the transcript.