U.S. News ranks college's online programs in top 10
by The College of Education / Jan 9, 2014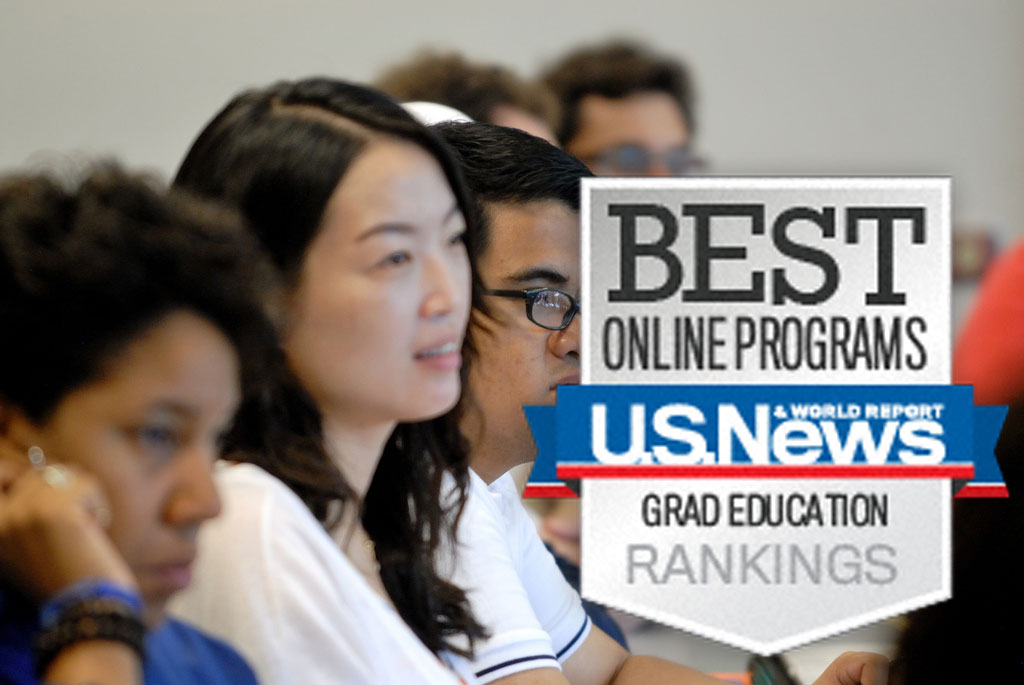 The College of Education at Illinois is starting 2014 on a high note—it has been ranked in the top 10 in the nation for its online programs in the U.S. News and World Report's Best Online Graduate Education Programs list. With an increasing number of online students applying to the College of Education, the ranking reflects the dedication of the college to provide the best options for meaningful and impactful graduate education degrees online.
As one of the first colleges on the Illinois campus to offer online degree programs, the college has continued to grow outstanding programs since the launch of its first program, Curriculum, Technology, & Education Reform (CTER), in 1998. With a focus on providing transformative learning for students from all backgrounds at a land-grant institution, the college offers online programs that prepare participants for roles requiring educational leadership and policy skills and critical thinking. Recognizing and harnessing diversity to ensure high performance in education, the college offers a variety of degrees, endorsements, and certificates in eLearning, human resource development, special education project access, school executive leadership, and more. Further information about our online programs is available online at: education.illinois.edu/online-offcampus.
"Online education is a core part of how we approach graduate education in the college, and I think the enormous boost in our rankings reflects the attention we've given to developing quality programs, academic student services and advising, instructional design and online instructional training, and IT support," said Cris Mayo, director of online learning at the college.
The college's high overall ranking of nine—up from No. 62 in 2013—reflects a new recognition by U.S. News and World Report of the value of online courses taught by instructors with PhDs. In the "faculty credentials and training" category, the college's programs ranked No. 3 with a score of 96 out of 100. The college's online programs are designed and taught in large part by tenure-track faculty from its academic departments of Curriculum and Instruction, Education Policy, Organization and Leadership, and Educational Psychology, and Special Education.
"There are a lot of people involved in this endeavor, and at each level, everyone is concerned that our online students experience their education with the kind of attention, support, and academic challenge that our on-campus students expect," Mayo said.


The College of Education at the University of Illinois is a national and global leader in education and research, attracting the best students from across the U.S. and around the world. As a top-ranked institution, our breakthrough research addresses many of today's educational challenges, and we respond to these challenges with flexibility by creating and supporting relevant initiatives and centers.