Education students spend summer teaching in China
by The College of Education / Oct 9, 2013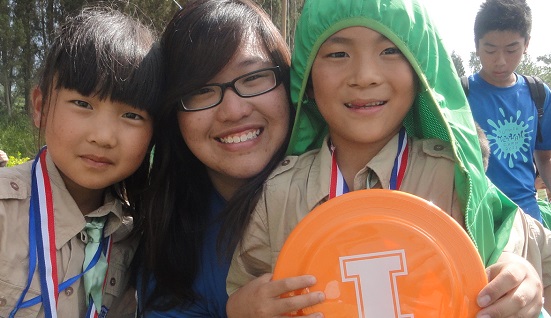 Jumping at the chance to broaden their horizons and learn what it's like to teach in China, nine graduate and undergraduate students (eight from the College of Education) traveled to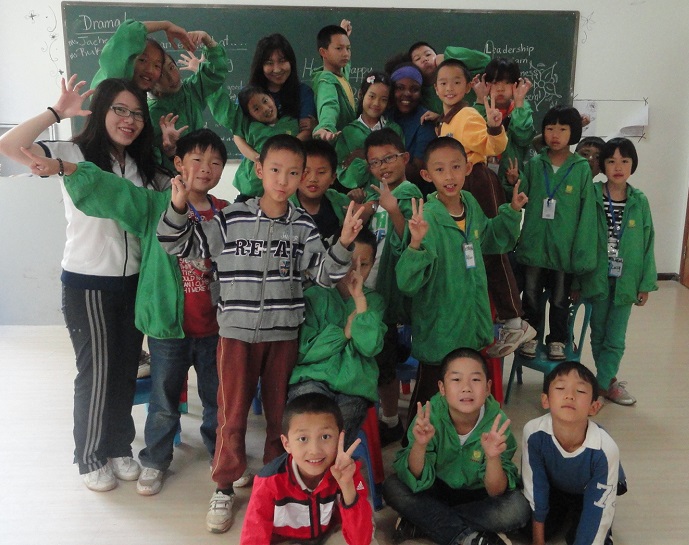 China this summer. The teaching placement was coordinated by the Yew Wah School in Shanghai.
Overseas from June 19 to August 7, they taught for three of those weeks in Shanghai, and then moved to more rural areas in the Anhui, Hubei, and Yunnan provinces. They also taught English (ESL) at summer camps for elementary, middle, and high school students from a variety of backgrounds—some from urban environments (affluent), some the children of migrant workers (far from affluent), and others from isolated rural communities.

See additional photos on Flickr.
Watch a video about the College's China study abroad opportunities.
A highlight of the summer teaching program was when the Illinois students presented at the Educator's Forum in Shanghai, at an event hosted by the Yew Wah International Education Foundation.
The forum, held in July, provided an opportunity for approximately 30 middle and high school teachers from the Shanghai area to learn about the American education system based on the presentations given by the Illinois students, as well as an opportunity for the Illinois students to learn about education in China. Lucinda Morgan, the College's on-site coordinator in Shanghai, was the moderator for the event. Morgan is also the coordinator of study abroad programs for the Office of International Programs.
The forum served as a platform to juxta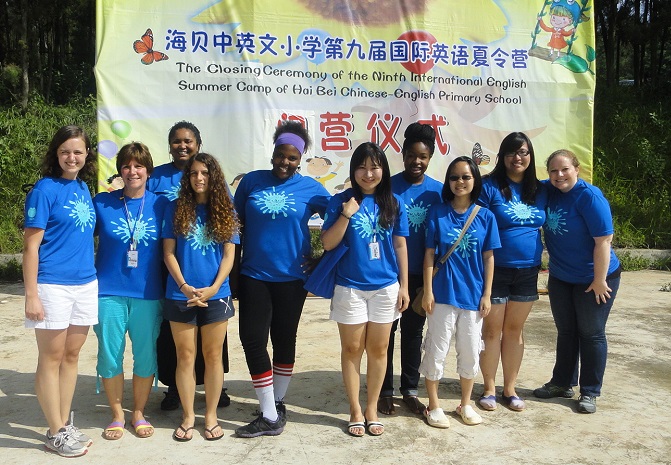 pose education in the two countries around the following topics: teacher education, technology usage in the classroom, and lesson ideas for teaching English and foreign languages. Since the forum took place, participants have kept in touch through a website designed by Yew Wah, so that educators from the two countries can continue to correspond and provide feedback on topics related to education.
The students who participated in the China summer teaching program through the course EPS 500: Summer Teaching in China, and the topics on which they presented at the forum, were:
• Grace Householder, Education Program
• Emily Cho, Endorsements in Education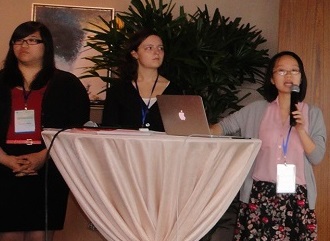 • Jasmine Wong, Education Preparation on the Global Scale
• Ashley Dodson, Special Education and English Language Learners
• Donna Murray-Tiedge and Kelsey Wiora, Technology and Language Learning
• Rukiyah Gbajabiamila, Appealing to Different Learning Styles in Language Learning
• Dinah Armstead, Language Teaching and Learning Resources: Making a Lasting Impression
• Jaehee Park, ESL teaching in Public Schools in the USA
The College of Education extends special thanks to the Yew Wah International Education Foundation for organizing and hosting this special event.