Chancellor's Academy transforms Champaign-Urbana teachers, focuses on culturally relevant pedagogy
by The College of Education / Jul 10, 2013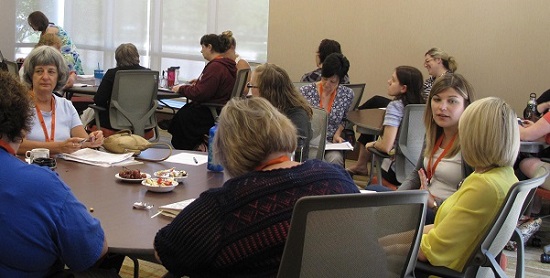 The Center for Education in Small Urban Communities held its annual Chancellor's Academy June 17-21 in Champaign. The event is designed to create collaboration between the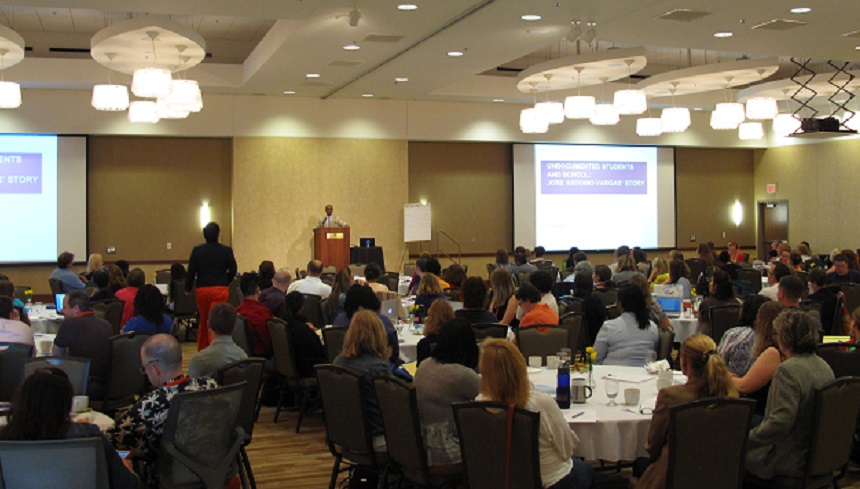 College of Education and local teachers, and participants represented nearly all public schools in Champaign and Urbana.

The highlight of the week for dance and drama teacher Betty Allen was the keynote presentations, as well as the chance to collaborate with teachers from across the districts and to connect with faculty and staff from the College of Educat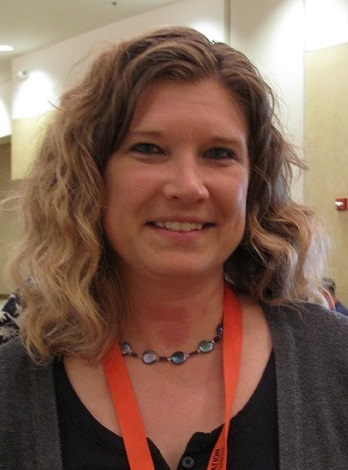 ion.

"The Chancellor's Academy is really the only time that the two school districts and the university come together, and so it's important to have that opportunity," Allen said, who teaches k-5 at Yankee Ridge School and serves as the Urbana School District's elementary fine arts coordinator. The Academy helped her to be more aware of her students and their respective situations and encouraged her to "try to dig a little deeper," she said. "My challenge is that I work with all the students in the school, but I'm eager to implement what I've learned to my current teaching situation."

This year's Chancellor's Academy focused on Culturally Relevant Pedagogy (CRP) and ways to engage all students by starting from the premise that students' cultural backgrounds are a source of strength, according to Adrienne Dixson, interim director of the Center. "The keynotes and workshops by notable scholars in math and literacy education helped teachers understand how to put the principles of CRP into practice in their classrooms," she said.

Keynote speakers included Drs. Gloria Ladson-Billings, Donna Ford, and Edward Fergus Arcia. Students from the Urbana High School Student Social Justice Research group also presented, which was covered by the Champaign News-Gazette.
See the News Gazette's coverage…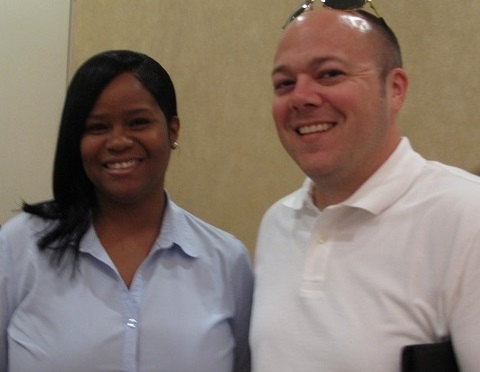 Angela Smith ('95 Sec. Ed., Ed.M. '97 Sec. Ed.), assistant superintendent of achievement and equity for Unit 4 School District, also enjoyed the keynote presentations. "Gloria Ladson-Billings really kicked things off on Monday," Smith said. "And Eddie (Edward Fergus Arcia) has so far today as well. I know that's why a lot of people come: to be inspired and to collaborate."
Justin Uppinghouse, principal at Edison Middle School, agreed, saying "The keynotes really gave us a dose of reality as far as the population and students that we are dealing with. Sometimes you get stuck in the strategies… and the keynotes are really hitting home about the individual students and the 'people' part of it."
Although the Academy's physical gathering lasts five days, the outcomes are intended to be carried back to schools throughout the year.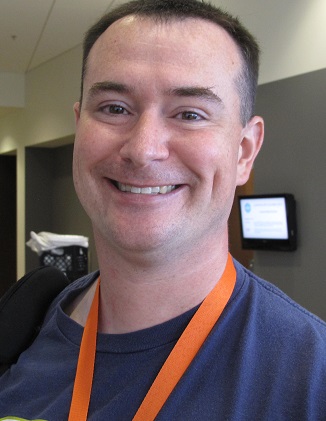 "I think my biggest take-home is going to be talking with colleagues about working with students from a cultural perspective," said Dan Bechtel (Ed.M. '10 C&I), Urbana High School math teacher and instructional coach. He said transferring insights and lessons learned at the Chancellor's Academy shouldn't just be "an upgraded lesson here and an upgraded lesson there, but a mindset," he reflected. Students' cultural context is "something that you're always going to keep in the forefront of your mind. The event was a good reminder that you can't just coast," he said.
Follow-up funding is provided in part by a generous grant from State Farm Insurance Companies.

Photos: the Chancellor's Academy in full swing (top photo); Betty Allen (second photo from top); Angela Smith (left) and Justin Uppinghouse (third photo from top); and Dan Bechtel (fourth photo).