EPOL Professor Rebecca Ginsburg honored for making a difference on campus, in community
by The College of Education / Apr 15, 2013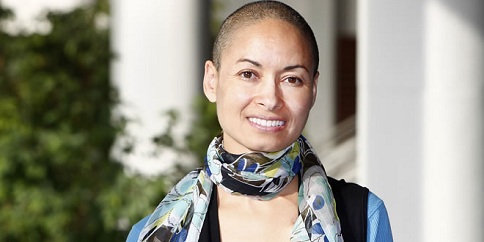 Rebecca Ginsburg, associate professor in the Department of Education Policy, Organization and Leadership and in Landscape Architecture, has been selected by the University YMCA to receive this year's J. Frederick Miller Award.
Ginsburg directs the Education Justice Project (EJP), which offers education programs to incarcerated students at the Danville Correctional Center. The Project involves about 60 University of Illinois grad students and faculty members in various roles, including instructors, tutors, and program evaluators.
The University YMCA's Miller Award is given for distinguished community or volunteer service by a staff or faculty member of the University of Illinois at Urbana-Champaign. The Miller Award recognizes an individual who has made significant contribution through their public service to the campus or local community.

Ginsburg was recognized at the Y's Annual Meeting luncheon on April 6.
The award is named after Fred Miller, a career YMCA professional, who served as general secretary of the University YMCA at the University of Illinois from 1958-1967. Under his leadership hundreds of staff, faculty, and students gained a special appreciation for the importance of volunteer service to the University YMCA and to the community.
In addition, one of EJP's instructors, Hugh Bishop, a lecturer in English as a Second Language at Illinois, has been named Danville Correctional Center Volunteer of the Year. This is the fourth year in a row that an EJP instructor has been bestowed with the honor.
Read the entire News-Gazette story about Hugh Bishop, Danville Correctional Center Volunteer of the Year.