Alumna Anjali Forber-Pratt winner of prestigious Paul G. Hearne Leadership Award
by American Association of People with Disabilities and College of Education / Jan 28, 2013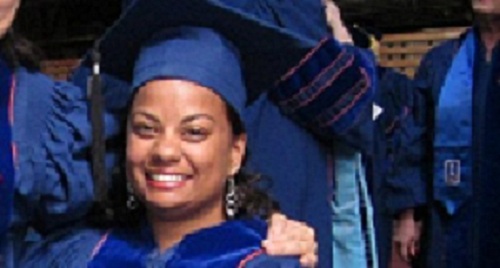 JANUARY 22, 2013, AMERICAN ASSOCIATION OF PEOPLE WITH DISABILITIES, AAPD.COM, WASHINGTON, DC — The American Association of People with Disabilities (AAPD) is pleased to announce that Anjali Forber-Pratt, Ph.D. '12 HRE, is one of two winners of the prestigious 2013 Paul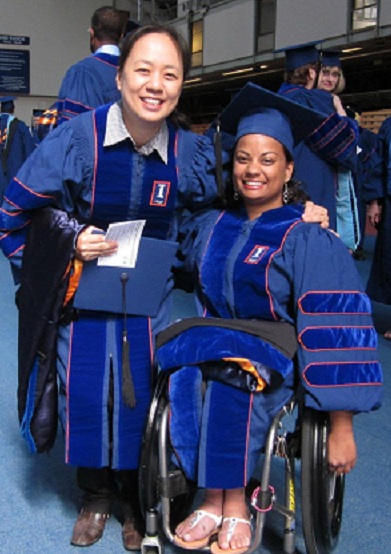 G. Hearne Leadership Award.

Forber-Pratt, who resides in Savoy, Ill. and George Gallego, who lives in New York City, will be presented with awards, which are given to emerging leaders within the national disability community, at the 2013 AAPD Leadership Gala; an awards ceremony and dinner on March 5 at the Ronald Reagan Building and International Trade Center in Washington, D.C. The winners were chosen by a national advisory committee to receive $10,000 each, to further their work in the disability community.
My educational experiences from Illinois have motivated me to make a difference in the lives of others.
"Being selected for the Paul G. Hearne award is a tremendous honor. It means a lot to me to be recognized among many other distinguished past recipients for my contributions to the disability community in our country," Forber-Pratt told the College of Education.

"My educational experiences from Illinois have motivated me to make a difference in the lives of others," she added. "Many of my own life mentors share ties to the College of Education and have contributed to shaping me into the leader I am today. I am grateful for the constant support from my mentors—Dr. Steven Aragon, Jean Driscoll, Dr. Dorothy Espelage—who believe in me and continue to push me to reach new heights."

Photo: Dr. Anjali Forber-Pratt (right) at 2012 commencement ceremonies