Special Education Professor Rosa Milagros Santos to receive Outstanding Council for Exceptional Children (CEC) Leadership Award
by The College of Education / Dec 13, 2012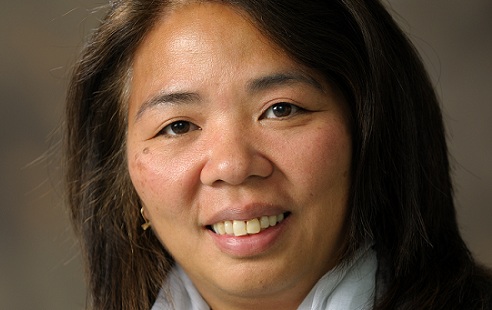 Rosa Milagros Santos, associate professor in Special Education, has been notified that she'll receive the Outstanding CEC Leadership award, an award that honors a Council for Exceptional Children (CEC) member who has made significant contributions to the council's programs not only at the local and state/provincial level, but also on the national and international level, over an extended period of time. Award winners will be honored at CEC's annual convention that will be held next April in San Antonio, Texas.

The CEC is the largest international professional organization dedicated to improving the educational success of individuals with disabilities and/or gifts and talents.

In reviewing nominations for the leadership award, the CEC looks for achievements and contributions that have resulted in recognition of the council's commitment, leadership, and dedication to services for children and youth with exceptionalities.

In October, Santos was given another prestigious award, the Merle B. Karnes Service to the Division award by the Division for Early Childhood (DEC) of the CEC. This award is given to a DEC member who has made a significant contribution to the division in areas of leadership, service, research, advocacy, or publications.

"Professor Santos has been a leader within the Division for Early Childhood (DEC) of the Council for Exceptional Children for years. DEC is lucky to have Dr. Santos among its membership for she is deeply committed to CEC's leading professional organization in early childhood special education," according to Michaelene Ostrosky, Goldstick Family Scholar and head of the Department of Special Education.

Throughout her career, Santos has filled many of the DEC's executive board positions, including vice president, president elect, president, and past president, as well as member-at-large. One of her passions included strongly encouraging DEC to revise its recommended practices, and then facilitating that process.

In addition, Santos was a lead author on the "DEC Position Statement on Responsiveness to Families, Culture and Education" (2005), which clearly addressed the issues of cultural and linguistic diversity. She is a consistent presenter at DEC conferences each year, often mentoring her graduate students as co-presenters.

Santos currently serves as the editor of Young Exceptional Children. "She is committed to translating research to practice, and she sees one of her professional roles as mentoring graduate students in translative work," it said in her nomination letter by Ostrosky and Professors Mary-Alayne Hughes and Susan Fowler. Santos also instituted the journal's first student editorial board as a format for mentoring graduate students in their role as reviewers. "What a fantastic idea and one that was met with great enthusiasm in the field as numerous graduate students applied for this honor," the letter stated.

Santos joined the Department of Special Education at the College of Education in 2000. Prior to her faculty appointment, she was the project coordinator and co-principal investigator for Special Education's Early Childhood Research Institute on Culturally and Linguistically Appropriate Services.

Her research focuses on young children with disabilities and their families within the context of early intervention and early childhood special education services.