Three Education alumni named in Central Illinois Business magazine's 'Forty under 40' list
by Allie Pitcher / Nov 14, 2012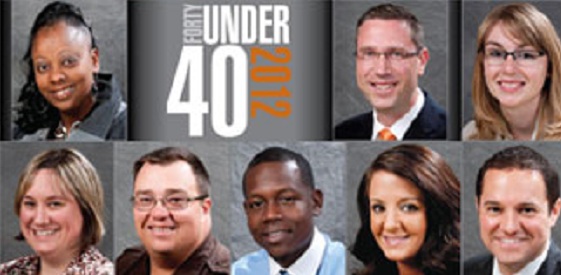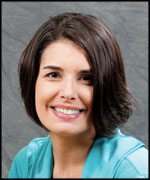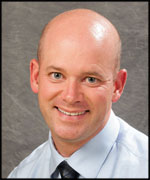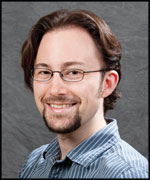 Alumni Michael McKelvey, Greg Johnson, and Stacy Bennett were recently announced winners of the Forty under 40 award, given to "people in their 20s and 30s who have already accomplished great things on the job and in their communities."
McKelvey is coordinator of engagement technology and new media in the College of Education's Office for Mathematics, Science, and Technology Education (MSTE); Johnson is principal at Centennial High School.; and Bennett is an independent consultant.
The annual "Forty" list, produced by the Central Illinois Business magazine and published by The News-Gazette, seeks to recognize young professionals for their accomplishments in their occupations, leadership abilities and commitment to serving their community.
McKelvey Ed.M. '10 Sec. Ed. runs the IT department of the MSTE office on Green Street. "We are primarily an outreach and public engagement office," McKelvey says, "so I do a lot with creating materials that teachers can use as well as websites and databases for different groups on campus."
MSTE's mission is to enhance student achievement and teaching performance in the fields of mathematics, science, and technology, according to McKelvey, which includes increasing inventive uses of information technology to promote research in addition to educational practice. In keeping with that mission, McKelvey reaches out to MSTE-related organizations in the Urbana-Champaign area that have a public engagement focus.
Johnson '97 Sec. Ed., Ed.M. '06 EOL "effectively plans, schedules and directs the work of others, knows and uses resources, and knows how to handle great and competing demands on one's time," wrote Dr. Judy Wiegand Ed.M. '91 EOL, Ed.D. '03 EOL superintendent of Champaign Unit 4 School District, who nominated Johnson.
Bennett Ph.D. '12 EOL is involved in the boards of the Champaign Urbana Schools Foundation and the Crisis Nursery, and was named a United Way Emerging Community Leader in 2010. Her nominator commented that "Stacy effectively combines intellect with irrepressible energy and undying optimism. The leadership role that Stacy has played in the vast array of community organizations and institutions has resulted in these organizations being better able to raise money and meet the demands of their client populations."
Photos, left to right: Michael McKelvey, Greg Johnson, and Stacy Bennett. Photos from Central Illinois Business magazine.