Explore Indonesia:
Schooling in One of the Most Diverse Nations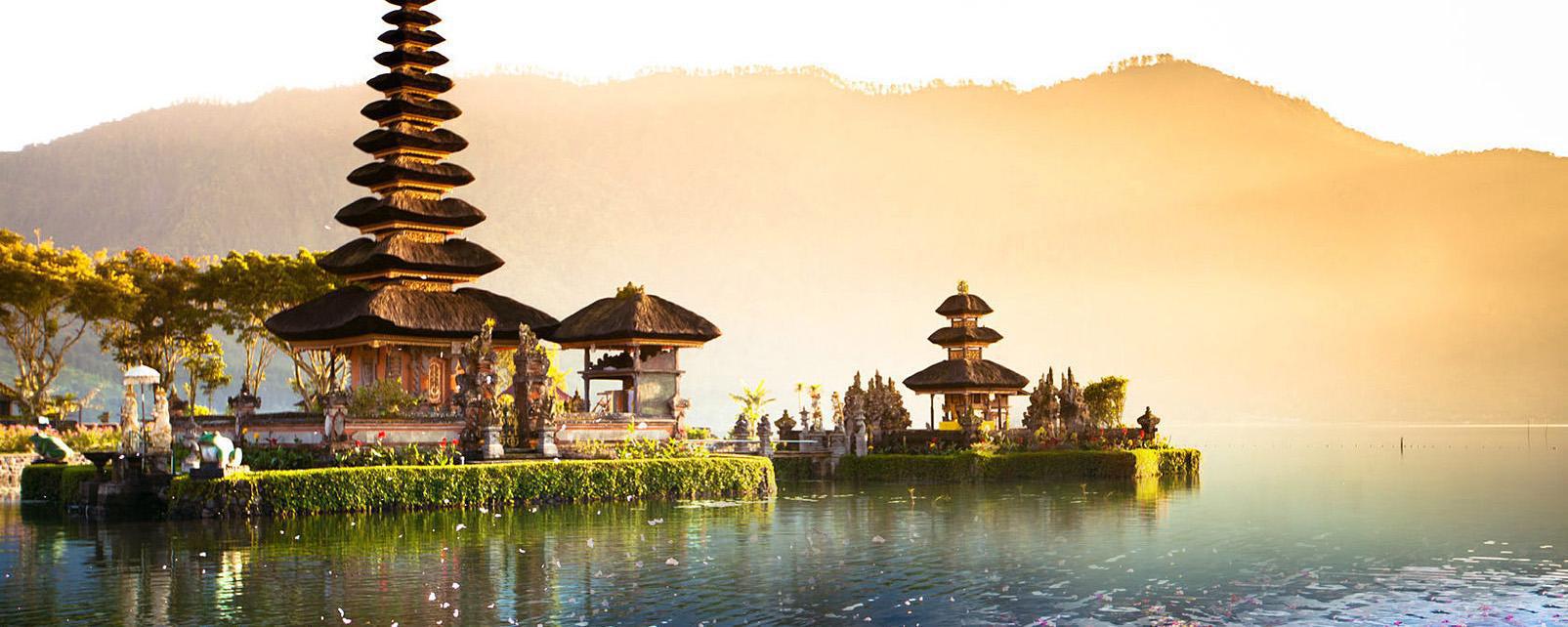 June 2
nd
to 18
th
, 2017

Join us to visit three of over 7,000 inhabited islands – Java, Flores, and Bali. Dive into diversity of hundreds of ethnicities with no less than 470 regional dialects and languages. Experience schooling in a multicultural context by living with a family and a student in Jogja (Yogyakarta), the heart of the Javanese culture. Converse with teachers and student teachers in workshops and conferences. Feel how a predominantly Christian school serves students of all religions in Maumere, Flores. Explore arts with students and teachers at Arts schools in Jogja and Bali. Embrace the richness of Bali's annual Arts Festival in Denpasar. For a complete brochure, please download here.

Please register EPS 199 Indonesia for undergraduate students or EPS 595 for graduate students.

Program Summary:
This 16-day Study Abroad to Indonesia from June 2nd – 18th, 2017 aims to provide students and teachers an exploration of schooling in multicultural contexts in one of the most diverse nations in the world.

In Jogja, participants will live 4 days with the families of students from local schools to feel how parents and children respond to education and to experience how typical Indonesian schools operate. The next two days, participants will meet local schoolteachers and student teachers from the Teachers College at Sanata Dharma University in workshops and conferences.

In addition, there will be arts workshops, performances, excursions, and adventures of Indonesia's rich culinary and topical fruits. Exotic experience in Jogja will include temples, volcanoes, snakeskin fruit (salak), traditional food (gudeg), Ramayana ballet, and the famous (whole night) puppet show (Wayang Kulit).

Finally, in Bali, participants will arrive at the beginning of Bali's annual Arts Festival. The first day will be arts workshop at Bali's prominent Arts High School to experience the arts of music and dance. After a brief rehearsal, they will perform some of the exotic Balinese arts. The following day, there will be mini lectures by Balinese artists and professors on the cultures of Bali. In the evening, they will be off to Uluwatu to see open stage performance while enjoying the sunset. The third day is the program closing where participants will prepare Balinese offering (banten) to express thanksgiving in Bali's culture. The fourth day is a FREE day for participants to explore Bali on their own. In the mean time, the annual Bali's Arts Festival will present multiple open stages each night featuring great performers of the island of Bali.

Pre-departure meetings:
Participants of this study abroad will be taking credit courses and will be further notified for scheduling and course requirements.

Program Costs:
The cost is $2600, depending on the exchange rate and the group size. It includes local airfares after arrival, hotels, meals, live-ins, transports, excursions, workshops, local limited prepaid SIM card, entries, performances, and conferences.

Individual Costs:
The airplane tickets cost approximately $1300 from Chicago (ORD) to Jakarta or Bali. You will also need to buy local flight to Yogyakarta for $50-$100. You may purchase on your own. Or we may purchase for you at a group rate at your own cost. Other personal expenses may include souvenirs, gifts, extra meals, personal medical supplies, laundry, and personal calls. It is recommended that participants explore Bali at their own extended stay of 2 – 5 days to cover other exotics of the island.

Requirements:
The UIUC participants will need to register for the spring semester study abroad course in order to participate in this program. Non-UIUC participants will be required to attend online pre-departure meetings.

Scholarships
The College of Education awards $500 for qualified students who participate in Study or Teach Abroad programs, which can be applied towards your air tickets or program costs.

The application period is now closed. Check back for future opportunities!**


Interested?
Questions?
Email Leonardus Sudibyo at sudibyo2@illinois.edu.