Global Education Symposium
University of Illinois Global Education Symposium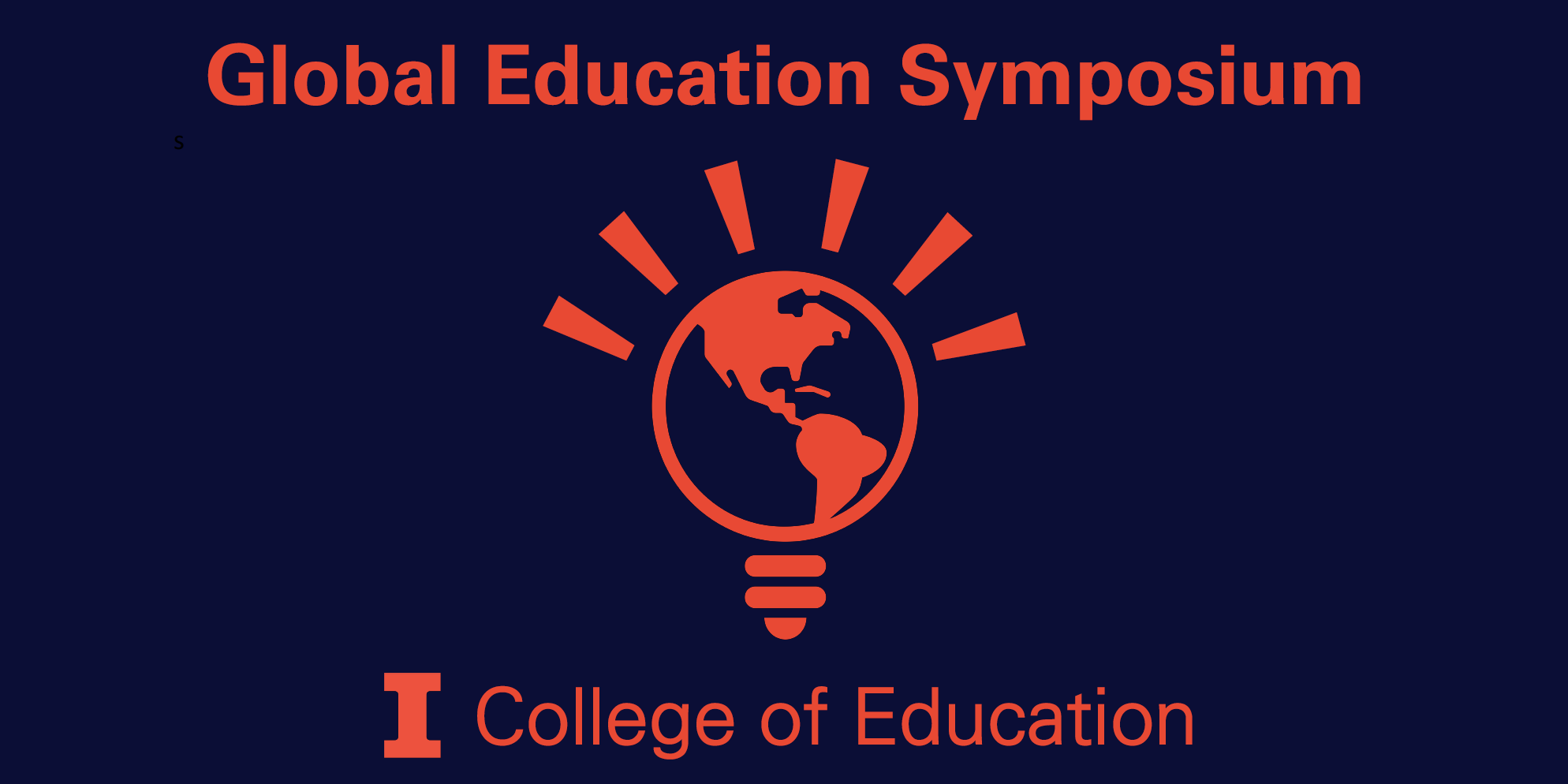 Schedule
Tentative Schedule
Wednesday, October 16
4:00pm Faculty talk
7:00pm Welcome Reception
Thursday, October 17
9:00am-3:00pm Visits to local schools
4:00pm Campus tour
7:00pm Dinner and Keynote by College of Education Dean James D. Anderson

Friday, October 18
8:30am-3:00pm Half-Day Conference
Poster sessions, panels, and presentations by College of Education faculty, online graduate students, alumni, and international partners.
3:30-4:30pm Hear from Education Abroad Global Fieldwork students

5:00-6:00pm Pizza party
6:00pm Homecoming Parade

Saturday, October 19
8:30-10:30am Professional Development
Library Research Workshop
Partnership Building
10:30am Coffee break
11:00am-12:00pm Speed networking
2:30pm Football Game
5:00pm Closing reception

Join the Marching Illini for a traditional tailgate party in front of the College of Education.

Registration
To receive the registration form, click here.
Registration Deadline: May 15, 2019
Cost
Registration Cost: $150
Includes opening and closing receptions, keynote dinner, and participation in symposium activities listed on the schedule.
Does not include football game tickets.

Location
College of Education
1310 S 6th St
Champaign, IL 61820
Travel
Accomodation
Dress
Dress code: business casual
Average temperatures in October are between 45 and 65 degrees Celsius.
To receive the registration form, click here.
Keep me updated ›