---
Technology is a part of our every day lives as educators, as learners.
At EDUCATION AT ILLINOIS, making the most of your experience involve more than troubleshooting issues with your computer. Whether it is classroom technologies, the latest app for research, visualizing data, teaching or learning online -- we are here to help make the ILLINOIS experience the best it can be. We are your partner for innovation in teaching, learning, research, and service.
Looking for a specific someone or specific expertise?
Looking for resources?
We're here not only to help you use local services -- we're also here to connect you with the resources available to you from campus or beyond -- whatever you need to be successful. How can we help you?
Know IT! Blog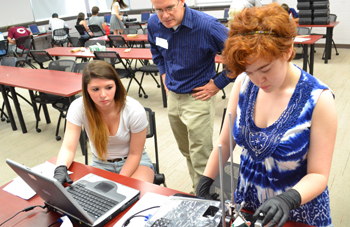 Tweets by @TechServicesIL