Study Abroad in Tarragona, Spain

March 17th - 25th, 2018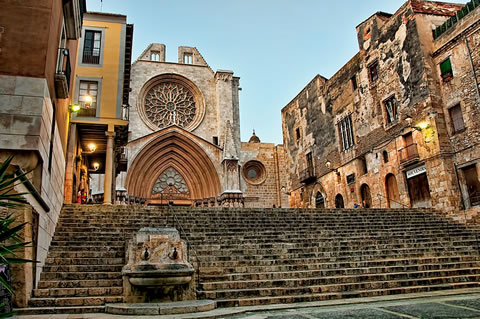 Collaborating with Centre de Formació Permanent at Universitat Politècnica de València (URV), this study abroad trip aims to provide students an overview of education in Spanish region and a comparative experience between the European and American education systems.
On this trip, students will visit URV, attend seminars at the College of Education, visit local schools, tour local cultural sites such as Reus Art Nouveau tour, and spend the last day in Barcelona.
*This program is associated with a full-credit 6 week online course. There will be four weeks of class prior to the trip, and two weeks post-trip. Please be aware of this when committing to the program and realize that there will be various readings and assignments due throughout the course, as well as a final project at the end.*
3 Credit Hours (Undergraduate)
4 Credit Hours (Graduate)
Cost: $3100
Includes: Airfare, accommodation, meals, dinner reception in Barcelona, all ground travel, and sightseeing tours.
Official Itinerary TBA.
--
The College of Education will provide qualified students with a $500 scholarship for studying abroad. Please plan to budget an additional $600-$1000 for ground transportation, some meals, thank you gifts for your homestay family and host teachers, tourist activities, other incidentals including international student insurance ($75 billed to your student account).
Interested? Questions? Please contact Ron Threadgill at threadg1@illinois.edu or Allison Witt at awitt@illinois.edu.