Enhance your academic career by studying abroad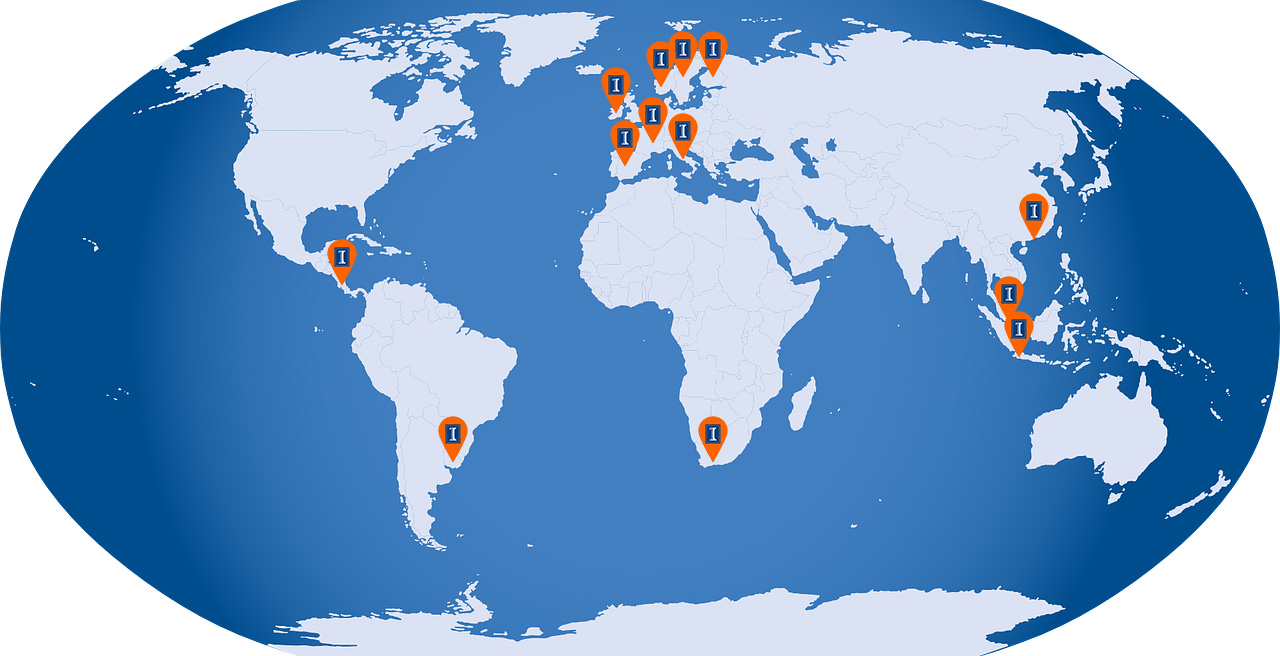 Travel abroad with the College of Education at Illinois to explore education around the world. Visit classrooms around the globe, meet teachers and students training to teach, and experience the world of education like never before.
Traveling abroad is always an exciting adventure, and the College of Education programs also provide experiences valuable to education students, such as classroom observation, assisting with teaching, and even leading a class. In these programs you will work directly with students, engage with local communities, and begin to develop a global network with educators and preservice education students in other cultures.
Interested in more information on our study abroad programs? Click here.


Current Programs - 2017/2018

Costa Rica
France - Spring Break, Fall Semester
Spain - Spring Break, Fall Semester

Italy - Spring Break, Fall Semester
Sweden, Finland
China

Indonesia
Ireland

Greece

Applying for a Passport
Applying for a passport for the first time?


The U.S. Department of State provides step-by-step instructions for first-time applicants here.
1. Fill out the form on the website
2. Obtain necessary documentation - proof of identification, citizenship
3. Get your passport photo
4. Check the fees
5. Submit documents in person.
For Champaign-Urbana:


Champaign Post Office
2001 N. Mattis Ave
Champaign, IL 61821
(217) 373-6018
Mon-Fri: 10:00am - 5:00pm
Champaign County Circuit Court Clerk
101 E. Main St.
Urbana, IL 61801
(217)384-3726
Mon-Fri: 8:00am - 4:30pm
Urbana Post Office
3100 E. Tatman Ct.
Urbana, IL 61802
(217) 337-6297
Mon-Fri: 9:30am - 5:00pm
Applying at home - Check with your local post office to see if they offer passport application services.
Renewing your Passport?


Be sure to check the expiration date on your passport prior to any international travel. You may be denied travel if you attempt to travel internationally within 6 months of your expiration date.
Click here for instructions on how to renew your passport by mail.