Global Innovations in Education

Innovators in Education Homecoming Event at Urbana-Champaign
October 27th, 2017
Are you interested in studying education? Join us on October 27th for a day full of learning, fun, and homecoming activities with the College of Education! This is a FREE event for high school students interested in becoming teachers - we will discuss current educational topics, hear from current students and teachers in the College, and interact with other countries in this unique opportunity. Plus, we will celebrate our 150th anniversary homecoming by attending the parade and pep rally!
Speaker Highlights: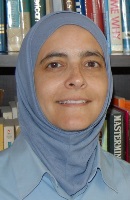 Rana Dajani
Rana Dajani started "We Love Reading," a community-based model and philosophy to encourage children to read for pleasure, which received the Synergos award for Arab World Social Innovators in 2009 and a membership to the Clinton Global Initiative 2010. "We Love Reading" has spread throughout Jordan and the Arab world as well as internationally, reaching Turkey, Mexico, Thailand, Uganda, and Azerbaijan.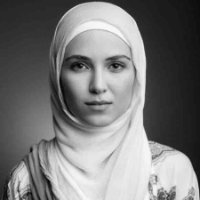 Farah Mallah
Farah Mallah worked for Teach for Qatar as a Fellow, teaching middle- school math at a public school in Qatar. During her career as a teacher she started the "My Dreams" campaign to encourage students to dream & pursue their dreams. Prior to that she taught & later led the Hoya Empowerment & Learning Program (HELP) to teach English, computer and financial literacy to low-income migrant workers on campus. Farah is currently pursuing her Master's at Harvard Graduate School of Education in International Education Policy.
Tentative itinerary:

8:30 - 9 am- Arrival
Lecture Series:
9:00 am- Explore the world of education: Australia, France, Italy, Indonesia
10:00 am- Being the Change You Want to See: Teachers Changing the World
11:00 am- Technology for Teaching: Welcome to the Future of Education

12:00 pm- Lunch at Ikenberry Dining Hall
1:00 pm- Campus Tour
2:00 pm-Campus Information
Afternoon breakout sessions:
| | | |
| --- | --- | --- |
| 2:30-3:00pm | Special Education Spotlight | Student Teaching Abroad |
| 3:00-3:30pm | Early Education Spotlight | The US Ranks #28, so who is #1? |
| 3:30-4:00pm | Elementary Education Spotlight | Technology for Education |
| 4:00-4:30pm | Middle Grades Spotlight | LES Spotlight / Refugee Education |
| 4:30-5:00pm | Secondary Education Spotlight | Literacy |

5:00pm- Pizza party + music, games
6:00-8:00pm- Join current students in celebrating 150th anniversary homecoming parade and pep rally on the quad!
*Free parking will be provided on campus for individuals and groups
Register Now!
For Individuals (students)
For Groups (school groups)
Questions? Contact Dr. Allison Witt - awitt1@illinois.edu