Global Innovations in Education

Innovators in Education Homecoming Event at Urbana-Champaign
October 27th, 2017
Location:
Rooms 22 and 28 on the ground floor of the Education building
College of Education
University of Illinois Urbana-Champaign
1310 S. 6th St.
Champaign, IL 61820
Are you interested in studying education? Join us on October 27th for a day full of learning, fun, and homecoming activities with the College of Education! This is a FREE event for high school students interested in becoming teachers - we will discuss current educational topics, hear from current students and teachers in the College, and interact with other countries in this unique opportunity. Plus, we will celebrate our 150th anniversary homecoming by attending the parade and pep rally!
Speaker Highlights: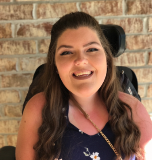 Chelsey Baker
Chelsey Baker is from Beech Bluff, Tennessee. She is currently a junior majoring in Special Education. Upon graduation, Chelsey hopes to teach special education in an urban area.
Rana Dajani
Rana Dajani started "We Love Reading," a community-based model and philosophy to encourage children to read for pleasure, which received the Synergos award for Arab World Social Innovators in 2009 and a membership to the Clinton Global Initiative 2010. "We Love Reading" has spread throughout Jordan and the Arab world as well as internationally, reaching Turkey, Mexico, Thailand, Uganda, and Azerbaijan.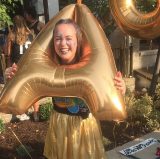 Lexi Gardocki
Lexi is a Junior in Learning and Education Studies at the University of Illinois, with a concentration in Workplace Training and Development. She is currently serving as Chapter President of her sorority and is a committee member for IlliniThon. In her free time, she enjoys a good cup of coffee and an episode of The Office.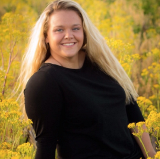 Heather Jarvis
Heather Jarvis is a junior studying Elementary Education here at UIUC. She currently works in a first-grade classroom in Mahomet and has worked in the Chicago Public Schools through theGolden Apple program. This past summer she studied abroad in Australia and plans to study abroad more in the future. Heather is from O'Fallon, IL, right outside of St. Louis. She wants her classroom to be a fun, engaging environment where her students don'tlook at her only as their teacher, but also as a friend.
Fiona Lovatt
Fiona Lovatt, an experienced educator, poet, and humanitarian from New Zealand, journeyed half way across the world to Kano, Nigeria where she spends much of her time.
Prior to moving to Kano, Fiona spent over eleven years shipping "Books without Borders" to the Reading Association of Nigeria before deciding she could dedicate four months to make a visit.
Intrigued by the traditional school system practiced by traditional Islamic scholars, Fiona decided to stay on and learn more about this ancient city and the ways of its people. Soon, homeless youths found refuge under her roof and tutelage. Gidan Almajirai was born as a cooperative of learning, empowerment, and social service working within the most impoverished communities of Kano.
The projects extended beyond her roof in Sabuwar Kofa in Old Kano City to Borno, where she started the Children of Borno, Emergency Care for IDP'S in Kano, projects such as Kano Kettle, Rumbu (for tiny micro loans) and Mothers Alive.
Fiona has personally modeled projects that can be replicated at very little cost.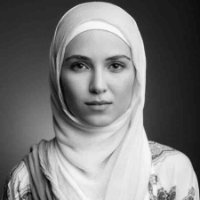 Farah Mallah
Farah Mallah worked for Teach for Qatar as a Fellow, teaching middle- school math at a public school in Qatar. During her career as a teacher she started the "My Dreams" campaign to encourage students to dream & pursue their dreams. Prior to that she taught & later led the Hoya Empowerment & Learning Program (HELP) to teach English, computer and financial literacy to low-income migrant workers on campus. Farah is currently pursuing her Master's at Harvard Graduate School of Education in International Education Policy.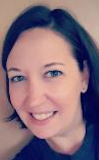 Michelle Sands
Michelle is a doctoral student in the Department of Special Education. Previously, she has worked for over fifteen years in the early childhood field as a blended classroom teacher, research support assistant, instructional coach, curriculum specialist, special education coordinator, and assistant principal. She has worked for public school districts, Head Start programs, research firms, a children's museum, and national child care provider.
Michelle's interests relate to improving the collaboration between early intervention, early childhood, and elementary programs, implementing best practices as they relate to transitions, and collaboration with families and communities, all as ways to improve student outcomes.
Tentative schedule:

8:30 - 9 am- Breakfast
Lecture Series:
9:00 am- Explore the world of education: Australia, France, Italy, Indonesia
10:00 am- Being the Change You Want to See: Teachers Changing the World
11:30 am- Technology for Teaching: Welcome to the Future of Education
12:30 pm- Lunch at Ikenberry Dining Hall
2:00 pm-Campus Information
Afternoon breakout sessions:
| | | |
| --- | --- | --- |
| 2:30-3:00pm | Special Education Spotlight | Workplace Training & Development |
| 3:05-3:35pm | Early Education Spotlight | The US Ranks #28, so who is #1? |
| 3:45-4:15pm | Elementary Education Spotlight | Secondary Education Spotlight |
| 4:20-4:50pm | Middle Grades Spotlight | Refugee Education |

5:00pm- Pizza party + music, games
6:00-8:00pm- Join current students in celebrating 150th anniversary homecoming parade and pep rally on the quad!
*Free parking will be provided on campus for individuals and groups
Register Now!
For Individuals (students)
For Groups (school groups)
Questions? Contact Dr. Allison Witt - awitt1@illinois.edu