Housed at the University of Illinois at Urbana-Champaign, the Higher Education Collaborative is an interdepartmental, cross-disciplinary affiliation of individuals with teaching, scholarly research, and other professional interests in higher learning in the U.S. and worldwide.
Fall 2016 Seminars
Sept. 29-30
Dr. Susan Dynarski, Professor, University of Michigan, Gerald R. Ford School of Public Policy
Center for Business and Public Policy/Economics talk:
9/29: 2-3:20 p.m. (Room 114, David Kinley Hall) "The Gap Within the Gap: Using Longitudinal Data to Understand Income Differences in Student Achievement"
Higher Education Collaborative talk:
Sept. 29: 4-5 p.m. (Room 242, Education building)
"Increasing Economic Diversity at a Flagship University: Results from a Large-Scale, Randomized Trial" Learn more
Illinois Education Research Council Conference Keynote:
Sept. 30: Noon-1:30 p.m. (Bloomington, IL; Doubletree)
"Five Myths About Student Loans" (There is a conference fee for this talk.)
Oct. 19
Dr. Sajal Lahiri, Vandeveer Professor of Economics
Southern Illinois University, Carbondale
12:30-1:30 p.m. (Room 22, Education building)
"Does the Presence of International Students Improve Domestic Graduations in the U.S.?"
Learn more
Nov. 2
Dr. Benjamin Marx, Assistant Professor, Economics Department at Illinois
2-3 p.m. (Room 215, David Kinley Hall)
"Propelled: The Effects of the Pell Grant on Graduation and Earnings"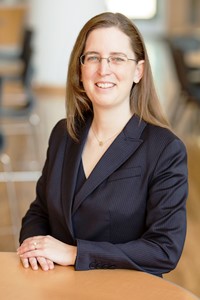 Dec. 7
Dr. Jennifer Delaney, Associate Professor, College of Education at Illinois
Noon-1 p.m. (Room 242, Education Building)
"A Difference-in-Difference Analysis of 'Promise' Financial Aid Programs on Postseondary Institutions"
Learn more

View PDF of upcoming Fall 2016 Higher Education Collaborative seminars.

Please direct questions about these events to Jennifer A. Delaney at delaneyj@illinois.edu.
Supported by the Timpone Family Endowment Fund.