Education Policy, Organization & Leadership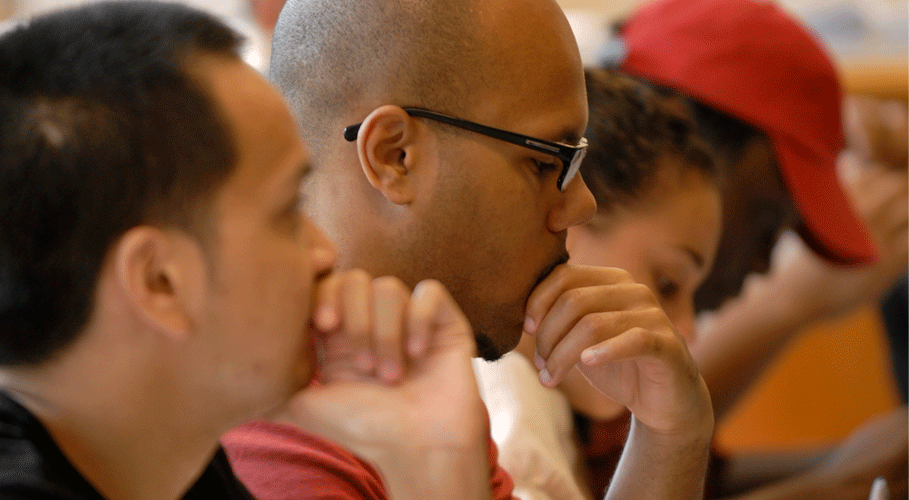 EPOL is training a new generation of researchers differently & better to address issues in educational policy & practice.
Drawing upon traditional strengths in social foundations, education leadership, higher education & human resource development, the department enables graduate students & faculty to support & collaborate with each other in coordinated new synergies to address the most critical issues in education. The department fosters an interdisciplinary understanding of education policy & practice across traditional divides among philosophers, historians, social scientists, organizational theorists, policy analysts & education administrators.
RESILIENCE film screening and panel discussion
Champaign
,
USA
2 Education Building
2 Education Building
A screening and panel discussion of the film "Resilience" will take place on April 25, 2018, at the College of Education at Illinois.
Event Type: Film Screening
Speaker Information: Panel discussion following film
Researchers have recently discovered a dangerous biological syndrome caused by abuse and neglect during childhood. As the new documentary Resilience reveals, toxic stress can trigger hormones that wreak havoc on the brains and bodies of children, putting them at a greater risk for disease, homelessness, prison time, and early death. While the broader impacts of poverty worsen the risk, no segment of society is immune. Resilience, however, also chronicles the dawn of a movement that is determined to fight back. Trailblazers in pediatrics, education, and social welfare are using cutting-edge science and field-tested therapies to protect children from the insidious effects of toxic stress—and the dark legacy of a childhood that no child would choose.
Cost: No charge
Contact: Amy Summers217-333-0960
arsummer@illinois.edu
Sponsor: College of Education