Virtual Convocation Picture Upload
The College is creating a special 2021 Convocation video for you, family, and friends to view while celebrating safely.
To be eligible, you must have graduated in August 2020, December 2020, and May 2021. August 2021 candidates will not be eligible until May 2022. See Eligibility to Participate page for more information.
Please follow the instructions below by the deadline of April 30, 2021.
Upload Your Headshot
Upload a roughly square headshot photo with good resolution (think Instagram-sized) of yourself, below.
Make sure your photo file name includes your NetID (the first part of your illinois.edu email address).
In the Description field, provide a phonetic spelling/pronunciation of your name (Raul Gonzalez: rah-OOL gon-SAH-les or Sophia Lamagna: so-FEE-uh sounds like "lasagna")
In the Description field, Doctoral students should provide your dissertation title and committee members as they appear on your dissertation title page.


You will be featured like this in the video: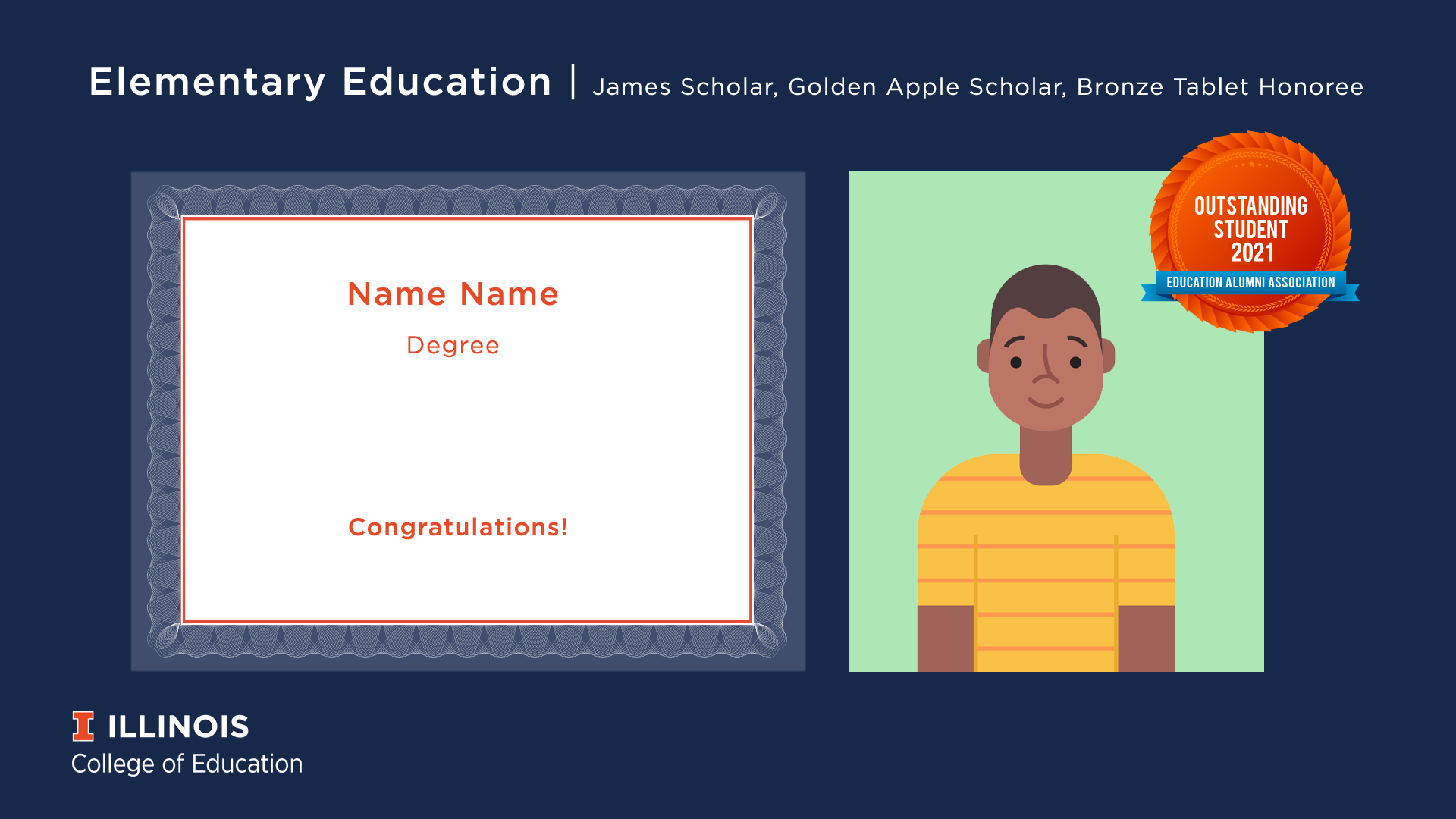 Upload a Candid, Celebratory, Illini-themed Photo
Submit your (Convocation-appropriate) candid photos: in Fighting Illini orange and blue, at a game, presenting your research, studying with classmates on the Quad, and more. We'd like to showcase your student journey in our video.


Join Us Online for 2021 "Virtual Convocation"
Saturday, May 15
1 p.m. CT (video link will be active at this time)
http://go.illinois.edu/edconvocation2021