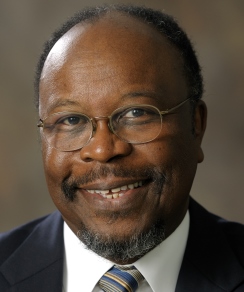 Dr. Trent is a Professor in the Department of Educational Policy, Organization and Leadership and serves as the Director of the Center for Education in Small Urban Communities. Dr. Trent's research agenda focuses on: 1) Educational Inequality: school desegregation effects (K-12 and postsecondary), benefits and consequences, social organization of schools, status attainment research, co- and extracurricular activities, comparative education; 2) Race and Ethnicity: social stratification and mobility, equality of opportunity; and 3) Complex Organizations: social change, policy. Dr. Trent holds a Ph.D. in Sociology from the University of North Carolina at Chapel Hill.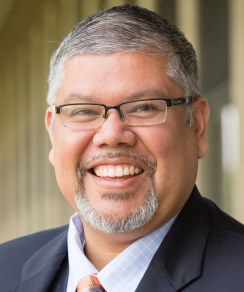 Coordinator of Operations
Dr. Perez has worked in various capacities in university administration for over a decade. In these various roles he has focused on P-16 research projects and collaborations, public policy and higher education, diversity, and equity issues in education. At the Center, Victor assists the Director, Dean, and campus leadership in collaborating with local public schools, community colleges, and other educational institutions to strengthen and model effective University-Community partnerships. His work has been published in Educational Policy: An Interdisciplinary Journal of Policy and Practice; Interactions: UCLA Journal of Education and Information Studies; and in the Handbook of Latinos and Education: Theory, Research, and Practice. Dr. Perez holds a Ph.D. in Educational Policy Studies from the University of Illinois at Urbana-Champaign.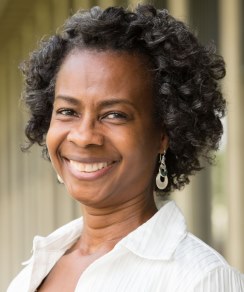 Research Assistant Professor
Michele D. Crockett is an educator seeking to bring together her academic and professional backgrounds in ways that address pressing social issues, particularly as they concern inequities in students' academic achievement. With a degree in the Biological Sciences, she began her career in education as a middle grades teacher in public schools in southern California. Her consultancies include Visiting Educator to the California Department of Education where she was a Regional Coordinator for the NSF-Funded Math Matters professional development program for teachers at schools with large numbers of migrant students. She completed her doctorate at UCLA and has held faculty positions at the University of Southern California and the University of Illinois at Urbana-Champaign. In 2008, Routledge published her book, Mathematics and Teaching. She has also published book chapters and journal articles on teacher education, continuous teacher professional development, educational equity, formative assessment and educational reform policy, and policy implementation.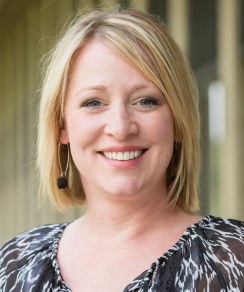 Professional Learning Facilitator
After 10 years of teaching in the classroom, Jill DeHart has joined the Center as the elementary teacher collaborator for literacy. Jill has experience teaching grades 1-8. She previously taught in Florida and after five years moved to the Champaign-Urbana area. Jill spent three years in the classroom with Champaign Unit 4 schools and then moved into a literacy position her 4th year. During her time with Champaign schools, Jill modeled reading and writing lessons for teachers district wide, led staff development, and coached her peers in literacy instruction. Jill specializes in the workshop approach to reading and writing. She has a particular interest in inquiry-based instruction, which works to incorporate literacy into the content areas.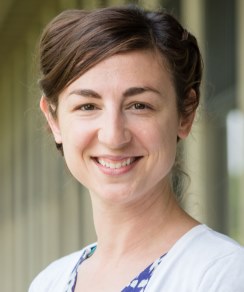 Professional Learning Facilitator
Sarah joins the Center after a 13-year career as an English teacher at Danville District 118 and a Reading teacher and Instructional Coach at Champaign Unit 4 Schools. She has taught at both the middle and high school level. Sarah earned her B.A. in English and Secondary Education, her M.Ed. in Secondary and Continuing Education, and is currently a doctoral student in the Department of Curriculum and Instruction with the College of Education. Sarah brings theoretical and applied expertise in the area of literacy instruction for students in grades 6-12, as well as experiential knowledge of designing and supporting the professional learning of educators. Sarah's work has been guided by a sincere belief in the power of all students and that the best work of teachers places students at the center of that work.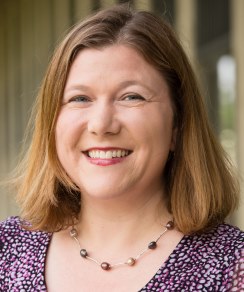 Professional Learning Facilitator
Before joining the Center as a Professional Learning Facilitator, Cara Gutzmer taught for fourteen years in Champaign-Urbana. Cara has a Master's in Language and Literacy and a Master's in Teacher Leadership. She also achieved National Board Certification in 2008. Cara worked in Champaign Unit 4 as a Reading Specialist for 5 years before becoming an Instructional Coach. She worked with all content areas, helping teachers design and respond to Formative Assessment and other data. Cara specializes in the workshop approach to reading and writing. She has a particular interest in disciplinary literacy.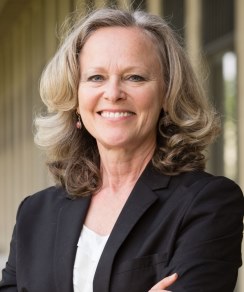 Youth Literature Festival Program Coordinator
Linda Tammen taught early elementary grades for 35 years at Ford Central, Tri Point, and Paxton Buckley Loda School districts and is currently Program Coordinator for the Youth Literature Festival. She has a B.A. in Elementary Education from Illinois Wesleyan University and a Master's degree in Curriculum and Instruction from Illinois. During her years of teaching she established the first district-wide preschool screening program at Ford Central. She also founded the first preschool in her community, establishing it as a tax exempt not-for-profit corporation and serving as president of the Board of Directors for the first 10 years of operation. During her years at PBL schools, she was a mentor for beginning teachers, building coordinator for gifted instruction, and cooperating teacher for 20 different student teachers from the University of Illinois.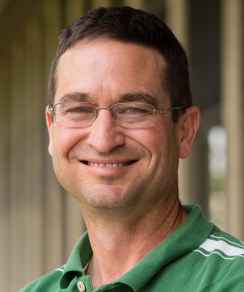 Professional Learning Facilitator
Dr. Thompson brings his expertise in mathematics education to the Center as an elementary Teacher Collaborator. He has taught for over nine years in both elementary and middle schools. Brad has served as a K-8 mathematics professional development consultant for numerous school districts in Illinois for over eight years. In his teaching experiences, Brad has been guided by an on-going belief that learning is a personal experience that occurs most effectively when instruction connects at a personal level. He is particularly interested in using children's literature to frame mathematics lessons. Dr. Thompson holds a Ph.D. in Curriculum and Instruction from the University of Illinois.